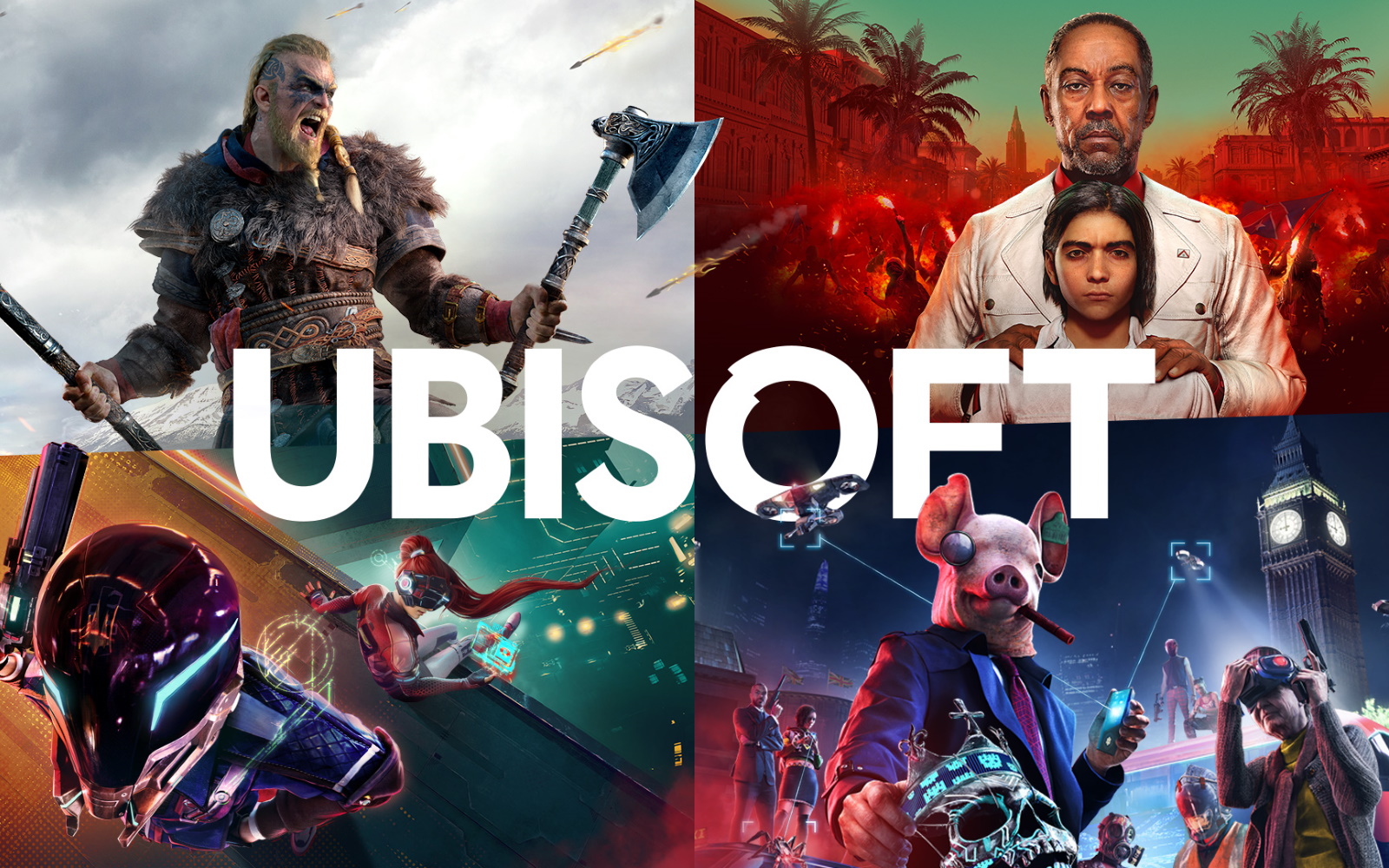 All The Ubisoft Forward Announcements
The Ubisoft Forward stream went live yesterday and there was some hefty gameplay demo and announcement trailers for many of their big titles like Watch Dogs: Legion, Assassin's Creed Valhalla and Far Cry 6. Although not all of Ubi's titles were shown off, we learned that this stream is just the first Ubisoft Forward that will be shown this year, as another is planned later in 2020. Let's take a look at what was shown off.
Watch Dogs: Legion
The long-awaited Watch Dogs sequel has been given a release date, as we got another vertical slice of gameplay. In it, we got to see the players options to take on a mission, as players have the ability to recruit "anyone" in the game world to join your resistance. Be it a tech savvy recruit, who uses drones to do their work to a construction work, who can blend into a crowd but have access to some tool based weapons of transport drones. You can even recruit a agent from Albion, the in-game authority. This uniformed agent can bypass certain areas and access Albion hubs without much hassle. Check out the full video below. 
Watch Dogs: Legion will release on 29th October 2020 on Xbox One, PlayStation 4, Stadia and for Windows PC on Epic Games and Uplay. It will also come Xbox Series X and PlayStation 5 upon the launch of the consoles (as current-gen users will get a free upgrade to these platforms when available).
For more Watch Dogs: Legion, we have screenshots and info right here.
Tom Clancy's Elite Squad
Ubisoft gave a release date for the free-to-play mobile RPG featuring iconic characters from the Tom Clancy's universe. It will release worldwide on August 27th 2020 for iOS and Android devices. Players can pre-register now from the App Store and on Google Play to unlock an exclusive in-game reward, a weapon for Montagne, the iconic operator from Tom Clancy's Rainbow Six Siege.
Hyper Scape
Hyper Scape got a new trailers as well as it entering open beta right now for PC users. Hyper Scape takes place in the distant future of 2054, where up to 100 Contenders descend upon the virtual city of Neo-Arcadia to engage in action-packed and fast-paced matches to be crowned champion.
Assassin's Creed Valhalla
We got some gameplay for this Viking inspired Assassin's Creed title. Set across Norway and England, you play as Eivor, as you are the leader of a clan of Vikings. Travel to a new land in order to survive and grow your your community. Take on not only the Anglo-Saxons, but other factions across the diverse lands. of Norway and England.
It will launch on 17th November 2020 on Xbox One, PlayStation 4, Epic Games Store and Ubisoft Store on Windows PC and Stadia. It will be available on Xbox Series X and PlayStation 5 upon the launch of the consoles. Players who purchase Assassin's Creed Valhalla on Xbox One or PlayStation 4 will be able to upgrade their game to the next-gen version (Xbox Series X or PlayStation 5) at no additional cost.
For more, head on over to this article for some screenshots of the game.
Far Cry 6
Although not the biggest surprise it could have been, Far Cry 6 was fully revealed at the event. We were introduced to the main antagonist to the game, Anton Castillo, played Giancarlo Esposito and his son Diago, voiced by Anthony Gonzalez.
Anton is the president of the fictional Yara, which is in a state of unrest against his leadership. Along with the usual beaches, forests and mountain areas found in Far Cry, there will be the capital city of Yara to explore too.
Far Cry 6 will be available February 18th, 2021 on PlayStation 5, PlayStation 4, Xbox Series X, Xbox One, Uplay, Uplay+, Epic Games and Stadia. Head on over here for some more trailers, screenshots and interview with some of the cast.
Ubisoft Forward pre-show announcements
There were a number of additional announcements and trailers for some of Ubisoft's current titles. Check out the bigger news pieces.
Ghost Recon Breakpoint – AI Teammates
The Crew 2 – Two Year Recap + Updates
Just Dance 2020 – Season 3
Ubisoft will have another Forward stream later in the year, so expect news on the above titles and even a look at possible titles like Beyond Good and Evil 2, Gods & Monsters and Skull & Bones perhaps.