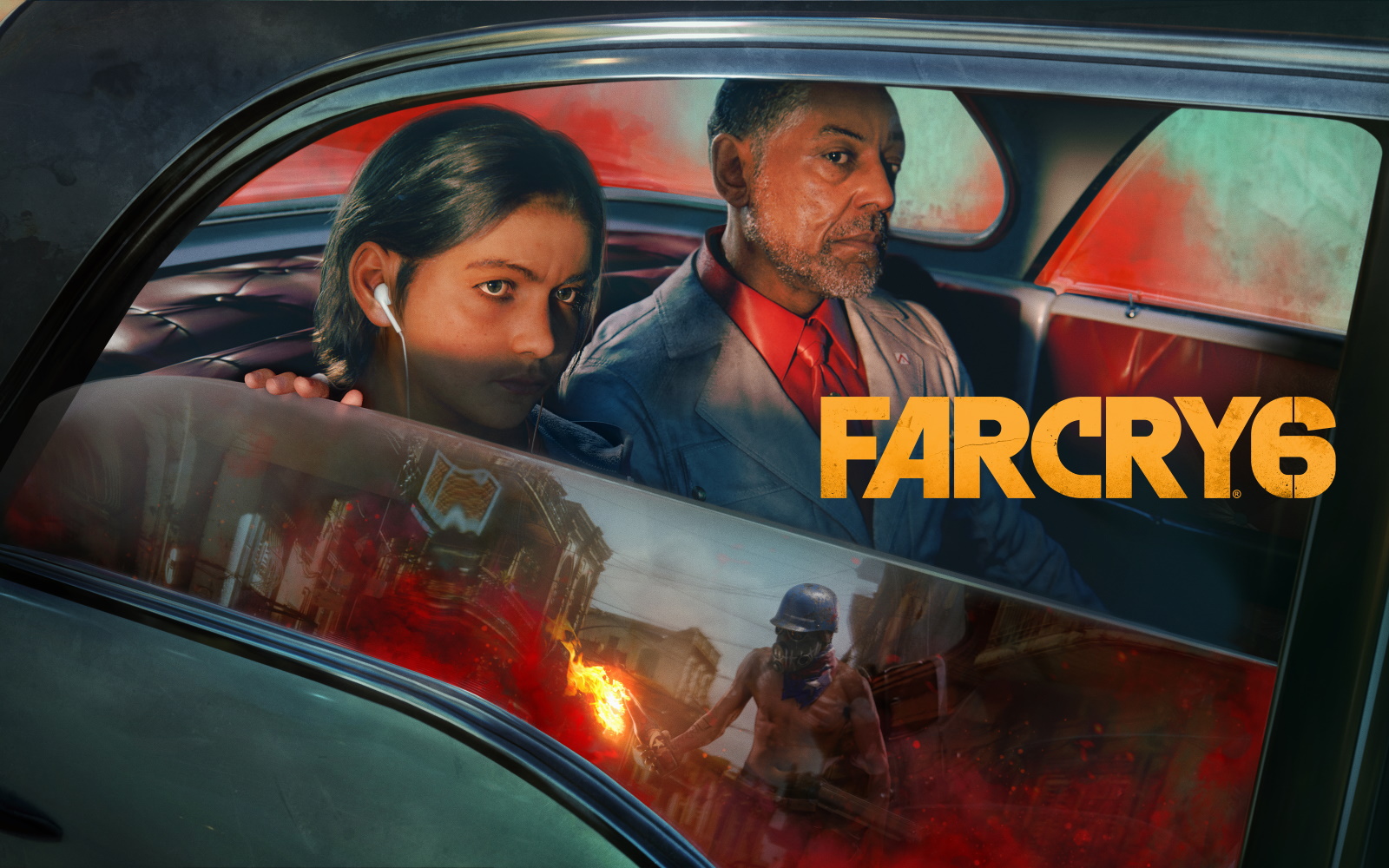 Far Cry 6 Revealed
One of the hotly anticipated announcements Ubisoft was shown off at the end of the Ubisoft Forward. Although some promotional art was leaked ahead of the event, several trailers were showcased for Far Cry 6. We met Anton Castillo (Giancarlo Esposito), the president of Yara. His son Diego (Anthony Gonzalez) is also introduced, as tension are rising in the fictional region.
You will be dropped into the heart of a modern-day guerrilla revolution, as players will experience the adrenaline and chaos of guerrilla combat, while they are swept up in a revolutionary movement to take down the tyrannical president.
Title Sequence Cinematic
The initial reveal began with a look at the opening cinematic trailer. Check out the stylish intro below.
Screenshots
Although there was now gameplay, we do get a glimpse of it through some released screenshots. The vibrant world will be a mix of tropical locations, as well as the built-up regions of Yara.
Finally there was also a short interview with Giancarlo Esposito (Better Call Saul, The Boys & The Mandalorian) who plays Antón Castillo, the ruthless dictator of the fictional island nation of Yara. We also get to hear from Antón son, Diego, played by Anthony Gonzalez (Coco). Get a glimpse into the process the two went through, as they were full motion, facial and voice captured for their roles in the upcoming title.
Release Date & Special Editions
There will be a number for editions available to buy, including a hefty collector's edition containing a (non-functioning) flamethrower. Along with this, there is news of a season pass containing 3 pieces of content, as well as a pre-order bonus.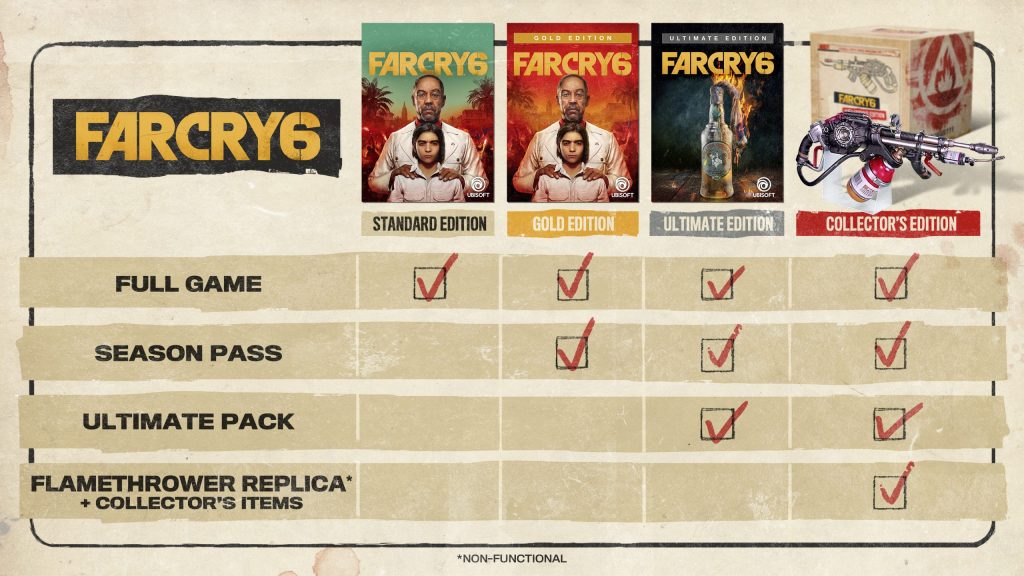 Far Cry 6 will release on February 18th 2021 and will come to PlayStation 5, Xbox Series X, PS4, Xbox One, PC, and Stadia. Current-gen users that purchase on PS4 or Xbox One, will benefit with free updates to the next generation PlayStation 5 and Xbox Series X.