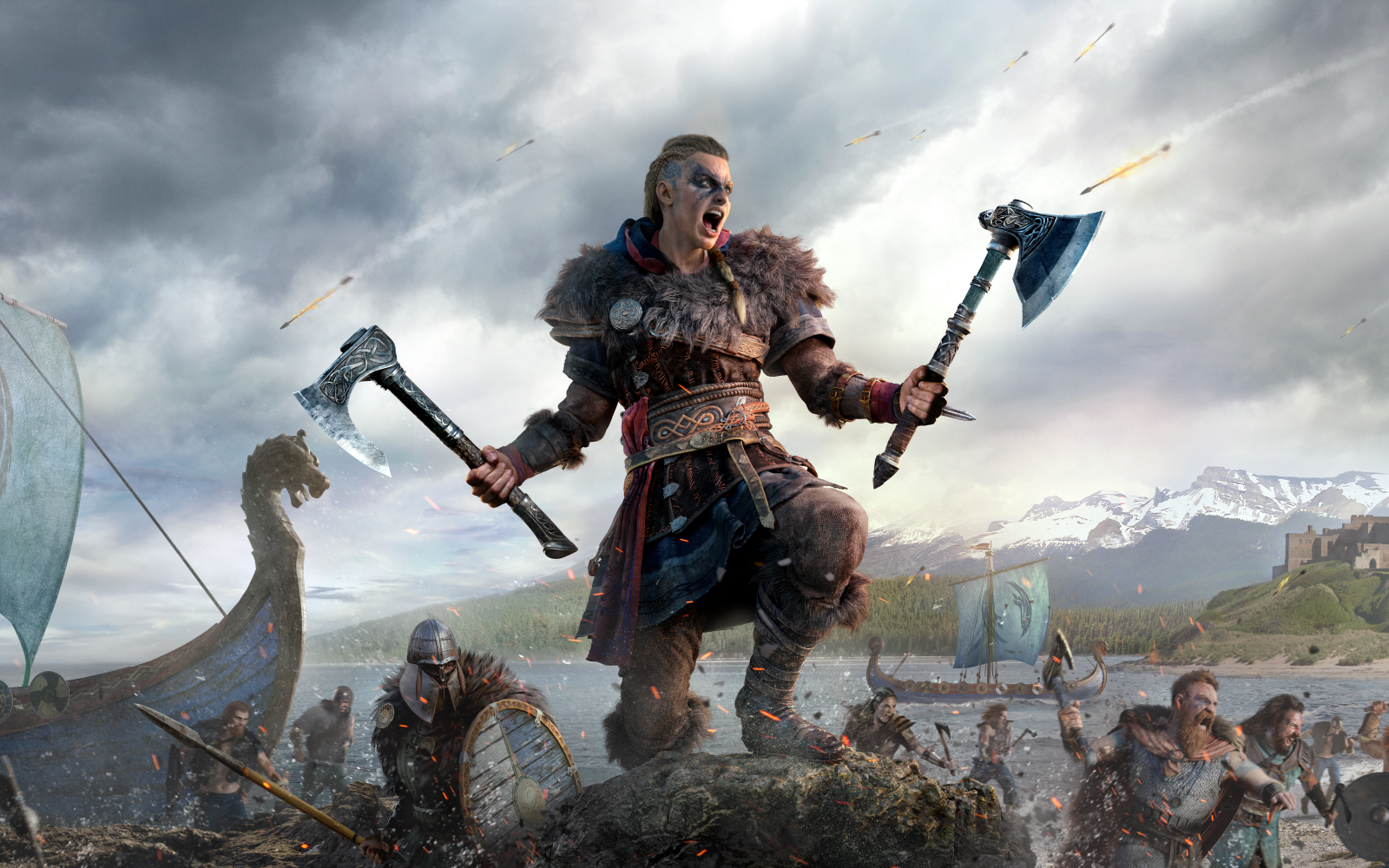 Gameplay & New Screenshots Released For Assassin's Creed Valhalla
We finally got a substantial look at Assassin's Creed Valhalla. In the trailer, combat, exploration and stealth are shown off, as Eivor comes to England to set up a new home.
Chieftain of their Viking clan, players play as Eivor, who can be customise their many abilities, cosmetics and weapons. Explore a mysterious and beautiful open world set against the brutal backdrop of England's Dark Ages. Raid your enemies, grow your settlement, and build your political power in the quest to earn a place among the gods in Valhalla.
Check out dual wielding weapons and combat in the including trailer. 
Screenshots
Get a look at the vibrant and diverse landscapes of England, where you'll traverse, as you try to build a new settlement away from your native Norway.
Assassin's Creed Valhalla, will release worldwide on 17th November 2020 on Xbox One, PlayStation 4, Epic Games Store and Ubisoft Store on Windows PC and Stadia. It will release on Xbox Series X and PlayStation 5 upon the launch of the consoles and will be free to upgrade for current-gen players.