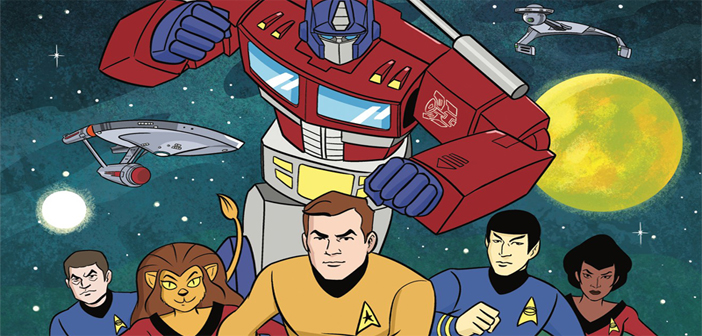 Star Trek And Transformers Will Collide In Comics
Trekkies get ready to come face to face with Transformers. Publishers, IDW, have confirmed that the two franchises are set for a collision course this Autumn. The Transformers and will meet Star Trek characters from the 1970s animated series!
To Boldly Transform
Star Trek vs. Transformers will launch in Septber from John Barber (Transformers: Unicron), Mike Johnson (Star Trek), Phillip Murphy (Adventure Time), and Leonardo Ito (Skylanders).
A synopsis from the IDW website gives an indication what issue #1 will entail:
At the edge of Klingon space, the Starship Enterprise finds there's more to the final frontier than meets the eye, when Kirk and his crew come face to face with the strangest life forms of all: Cybertronians! This unprecedented crossover brings together two of the greatest science fiction universes of all time—in the style of their classic animated series! A five-year mission meets a four-million-year war!
Editor-in-Chief, part-time super villain and hoarder of cats. If you can't find me writing, I'm probably in the kitchen!