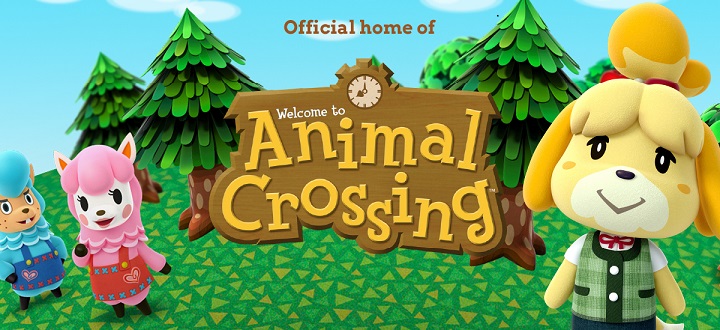 Geeky Goodies: Pocket Camp Edition
The much-awaited Animal Crossing: Pocket Camp finally came to Irish phones last November: though, if you were anything like me, you may have hacked the Australian version a month sooner. We've been waiting eagerly for a new edition to the Animal Crossing franchise for years and Pocket Camp honestly did not disappoint. With a new concept to work with and a host of new (and old!) characters, it has been enough to keep people talking for months. That's why I'd like to dedicate this edition of Geeky Goodies to Animal Crossing and, believe me, there's a lot to get.
An Assortment of Amiibos
If you're a fan of Amiibos, now is the time to get one. Gamestop are doing a January promotion where many of their Amiibos are a whopping 50% off! That means you can get many of them for as little as €5, like Mabel! For those of you who don't know much about Amiibos, like I didn't, the figurines can be scanned and used to unlock additional content. So not only do they look cute, but they also can help you unlock cool bonus material!
Official Cover Plates
If you're more of a DS player, Nintendo's official UK store have different types of cover plates for New Nintendo 3DS. Not only will these keep your DS looking stylish and cute, but they also protect extra protection for your system. There are three designs to choose from, all equally cute, and for the fine price of £12.99 sterling.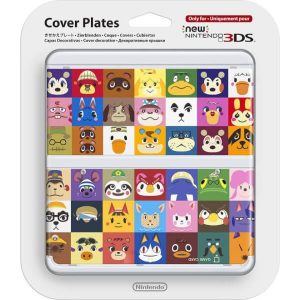 Soft and Plushies
If you're the cuddly sort, you're also in luck. There are a wide range of Animal Crossing plushes to choose from. Most are available on Amazon so if you have a specific favourite villager it's definitely worth keeping an eye out for them. You might be able to nab a physical, and oh-so soft, version to cuddle. One of my personal favourites is this Reese plush. For £19.99 sterling, she's not the cheapest, but often plushes like this pop up on Ebay too so keep an eye out for a bargain.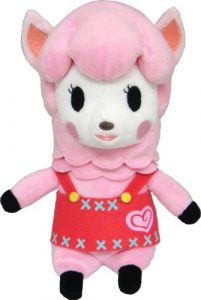 For Writing Villagers Letters- And More
Keeping organised in 2018 would be a breeze with Animal Crossing stationery. CraftedWithZeal on Etsy are the way to go. Not only can you get a 25 note card gift box set, which comes with a cute Animal Crossing box to keep all of your stationery neat and tidy for $15 US dollars, but you can also mix and match! For $7 US dollars you can choose any ten designs you want for a personalised stationery kit. Keeping on top of things can't get cuter than this!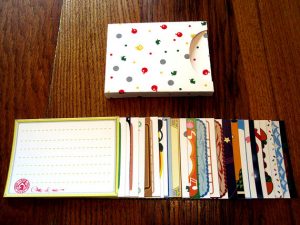 To Keep Warm While Fossil Hunting
It's been a cold winter and, even though we hope the weather can only improve from here on out, it's best to keep prepared. This animal crossing sweatshirt from Teespring is great for keeping warm on a chillier day though. Its cute design details several items that take up way too much room in your inventory in Animal Crossing. Having to empty your pockets is a curse, but a sweatshirt like this can make it look stylish. For £28 pounds sterling, the sweatshirt comes in sizes S to 2XL.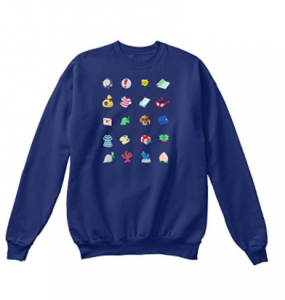 So, did you enjoy Animal Crossing: Pocket Camp? Let us know in the comments below!
Writer, artist, perpetual holder of notions.