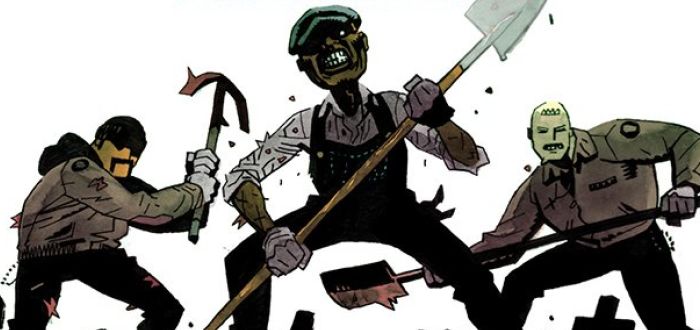 Story by Wes Craig
Art by Wes Craig and Toby Cypress
Published by Image Comics
There are times in life when you end up stumbling a comic book you've never heard of. You grab it out of curiosity, leaf through it and next time you realise it you've read the whole thing. I've had that experience with issue number one of The Gravediggers Union when I was preparing this week's comicphiles.
Considering we're straight out of skeleton season then this comic is the right thing to pick up. Especially because the story is interesting and fun! That's the most important thing of this comic book. The Gravediggers Union feels like a B movie. A horror B movie that you decide to watch to kill time and you end up liking a lot.
The premise is quite cool. The end of the world is coming, things are getting worse and worse, with supernatural events like ghost storms and vampire attacks being a common thing. And the titular union are the only ones who can stop the apocalypse. They do exactly what you expect, by day they're proper gravediggers but they also take care of supernatural stuff. The comic focuses on our trio of protagonists, Cole, Ortiz and Haley, and their attempts to stop whatever it is that's going on.
This first issue serves mostly as an introduction to the conflict and the characters. The first pages really confused me, though I'm sure we will get an explanation in the future. But once we get through those we see a very cool scene in a graveyard where the characters are slaughtering zombies. And there's some humour in that, especially because of what some of those zombies are. I'm not telling, read the thing and you'll see for yourself!
This is definitely my favourite thing about this comic. The Gravediggers Union doesn't take itself too seriously. There are many "end of the world" stories where everything is terrible and humourless, but this isn't the case. There's some serious moments in this issue and plenty of funny things.
I really enjoyed reading this issue. Craig's writing is funny, and Cypress art suits this type of comic quite well. Especially with the colours of Niko Guardia. It enhances the type of comic this is even more. I wasn't familiar with any of their work in the past but I'll be paying attention to it from now on. Starting with Deadly Class because it has Wes Craig on art and I've heard many good things about it.
So, is it safe to say that I'll be reading this from now on? Hell yes! I've no idea where the story is going on or what kind of things the gravediggers will have to fight along the way but I want to see what happens next. Put this one on your pull list without any type of fear. If you're interested enough, then check this story that Wes Craig did a while back, because that's what made him write the comic.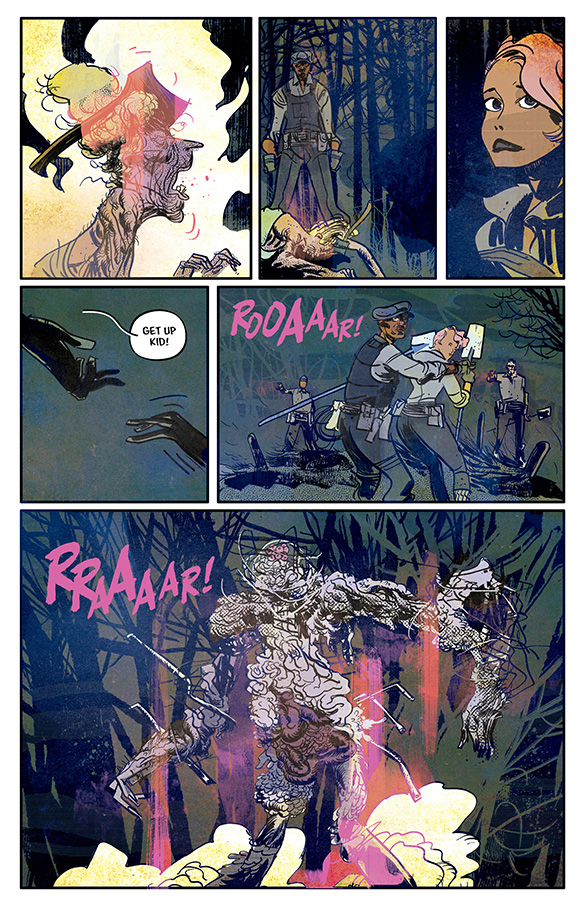 What are you reading this week? Let us know in the comments!
Angry Spaniard, adoptive Irishman. Writer, reader, tea drinker and video game player/designer.