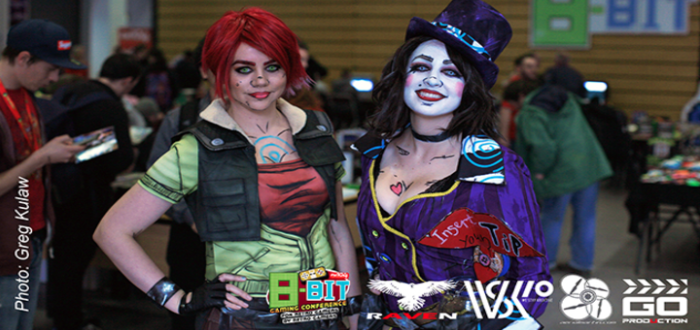 8 Bit Conference – The Birth Of A New Community
On Saturday 21st and Sunday 22nd of October, I had the pleasure of attending the inaugural 8 Bit Conference, held in the conference centre at Griffith College Dublin.
Admittedly I am a novice when it comes to attending pop culture conferences, but after the wonderful launch event in Lillie's Bordello early in the month, I was excited to see the culmination of all the hard work put in by Graeme Moore and his team.
Retro Museum
On your right, when you enter the conference there was a retro gaming museum. Every gaming system ever produced by Nintendo and Sega that you can think of was represented. It. Was. Awesome. Japanese Famicom and Super Famicom consoles, mint condition in box game cartridges, beautifully constructed Lego modules and playable retro console adorned this room. Any retro gamer worth their salt would be instantly impressed.
During my two days at the conference, I spent a few hours playing with each of the museum's consoles. They had a Sega Mega Drive, Sega Saturn, Nintendo 64 and Super Nintendo, all of which had been modded for use with modern televisions.
Growing up, I was a Playstation kid, so it was wonderful to get proper hands-on time with these consoles. In particular, the Sega Saturn's Sega Rally Championship 96 was the game I played on the Saturn and I was extremely impressed with how well the console recreated the game's arcade driving perfectly.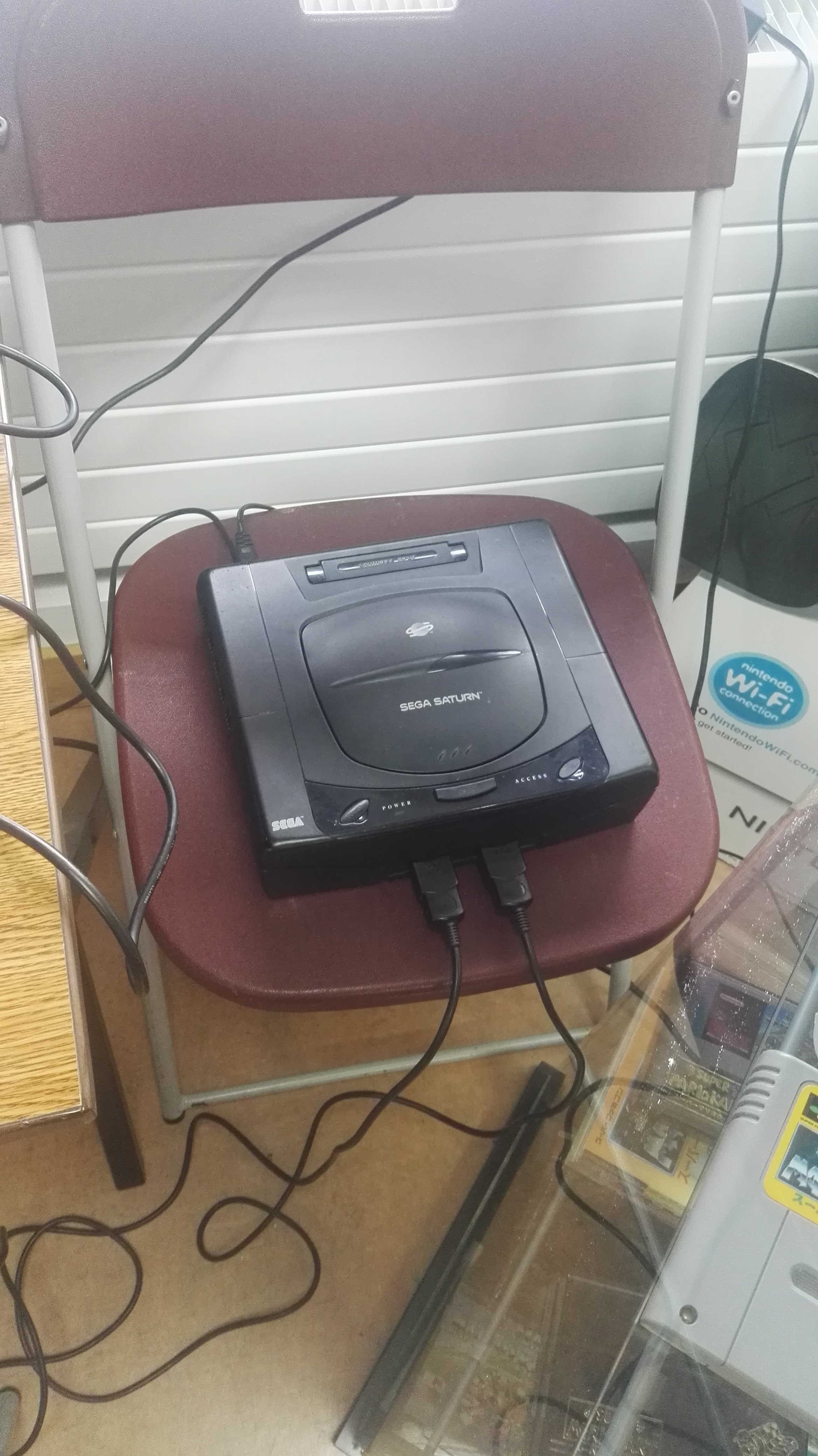 The Sega Saturn's controller is particularly of note, as it is a much more comfortable and all together more responsive version of the Mega Drive controller. It is a real shame in my eyes that this console is a mere footnote in gaming history.
The two most impressive consoles in the room were custom builds; the Game Boy HD and the Analogue. The Game Boy HD was a failed Kickstarter project that allows you to play original Game Boy games on a HD television. Only 3 of the units were ever produced.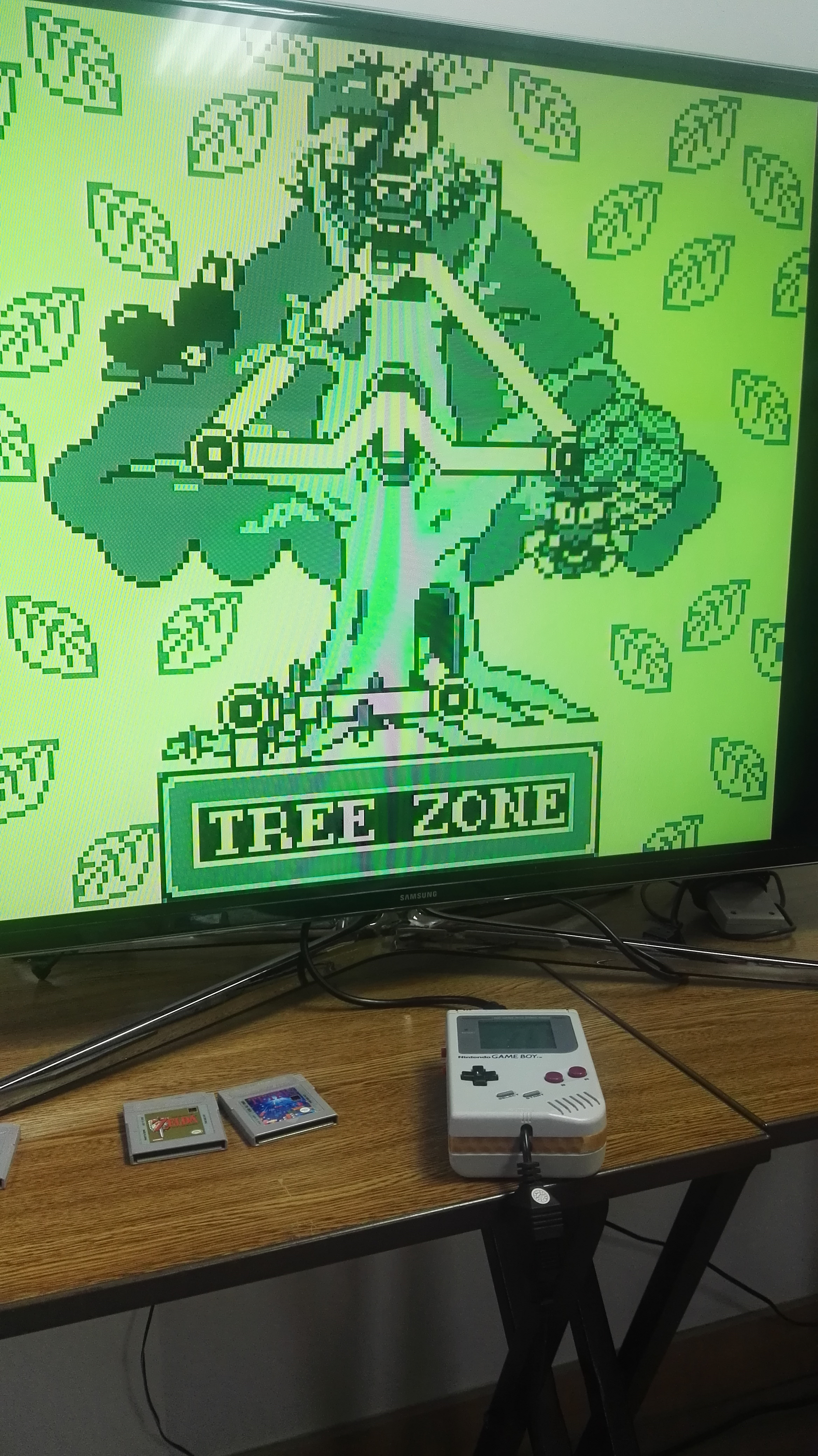 The console itself was an actual working Game Boy with a 3D printed circuit board in the middle that allowed for NES controller support and HD TV support. While it was a nice novelty to be playing the original Game Boy games in this way, this really is a niche item. The ability to change the colour of graphics was a nice touch, but ultimately on a large display the visuals are ugly and stretched out.
The Analogue, on the other hand, is a beautiful piece of technology. The Analogue is a custom built NES console with a beautiful glass body and the ability to play original NES cartridges from all regions due to it being made from original Nintendo parts.
The Analogue outputs visuals in either the NES' original definition or HD. When outputting in HD, the graphics of the original NES games look cell shaded. This, coupled with no input lag, means the Analogue would be a great addition to any retro gamer's collection. Unfortunately, the Analogue does have one negative; it costs in the region of €1000 per unit due to the rarity of the original Nintendo parts it is made from.
Miniature Arcade, Maximum Fun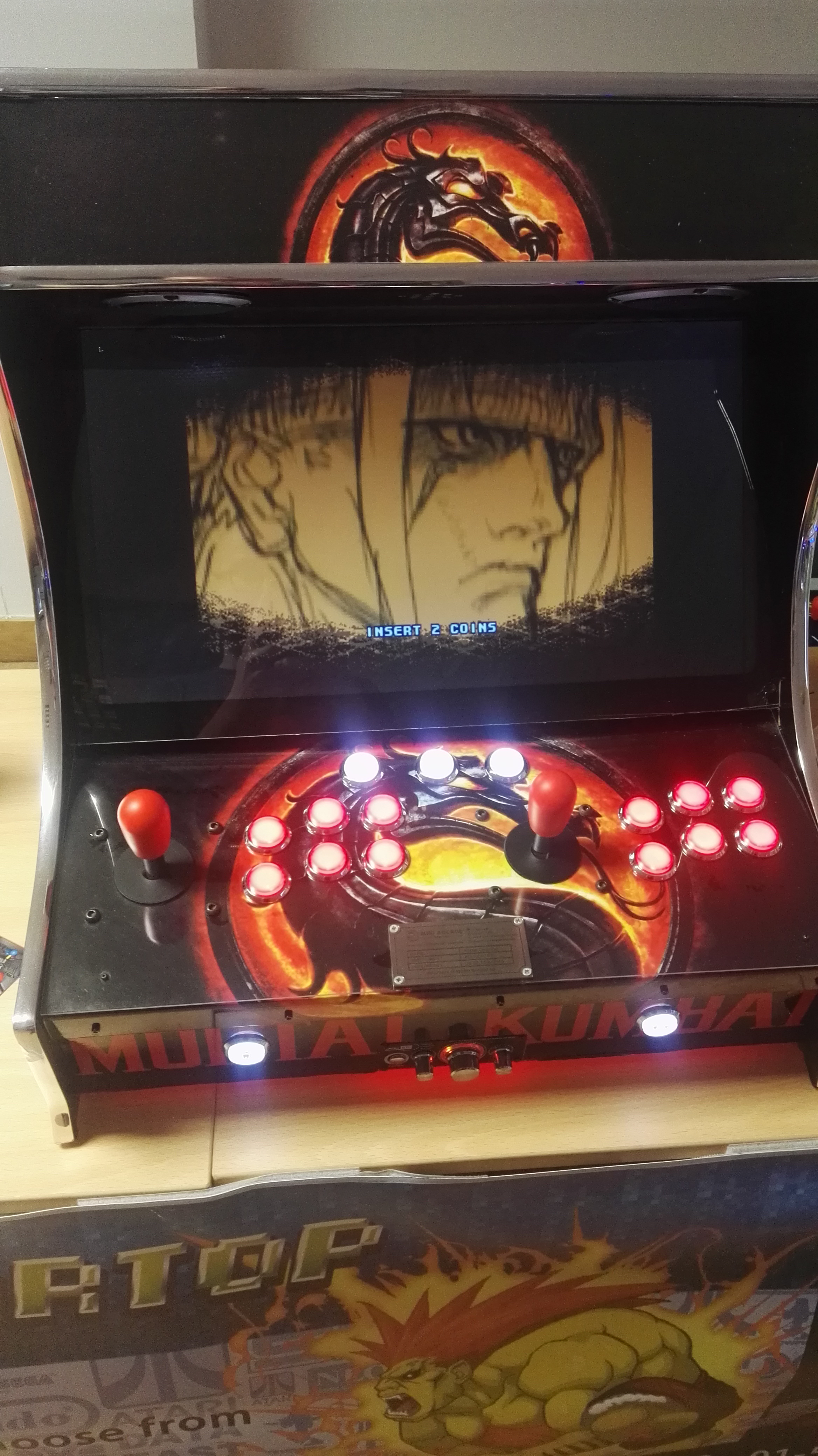 Next door to the museum was a room filled with custom arcade cabinets from www.miniarcaderentals.com. Having spent some time playing with these cabinets at the Lillie's Bordello launch event, I was eager to play with them some more.
It is truly wonderful to get to experience games like Pac Man, Space Invaders and Street Fighter II as they were originally intended; on an arcade machine with just a joystick and six buttons. Mini Arcade Rentals' cabinets also allow you to play these classics with ultra responsive controls and polished visuals.
Much of my time playing with these cabinets over the two days was spent playing classic beat-em ups that I never had the chance to play growing up. Garou: Mark of the Wolves, King of Fighters 2000, Nightstalkers and The Last Blade were some of the under appreciated gems that I had the pleasure of playing. As a fan of the Tekken, Mortal Kombat and Street Fighter franchises, I was absolutely blown away by the unique fighting styles of these other games. The Last Blade and Garou: Mark of the Wolves are available on the PS4 and Switch respectively and have been added to my collection since.
If you are having any kind of party and are looking for a unique form of entertainment for your guests, I cannot recommend Mini Arcade Rentals highly enough.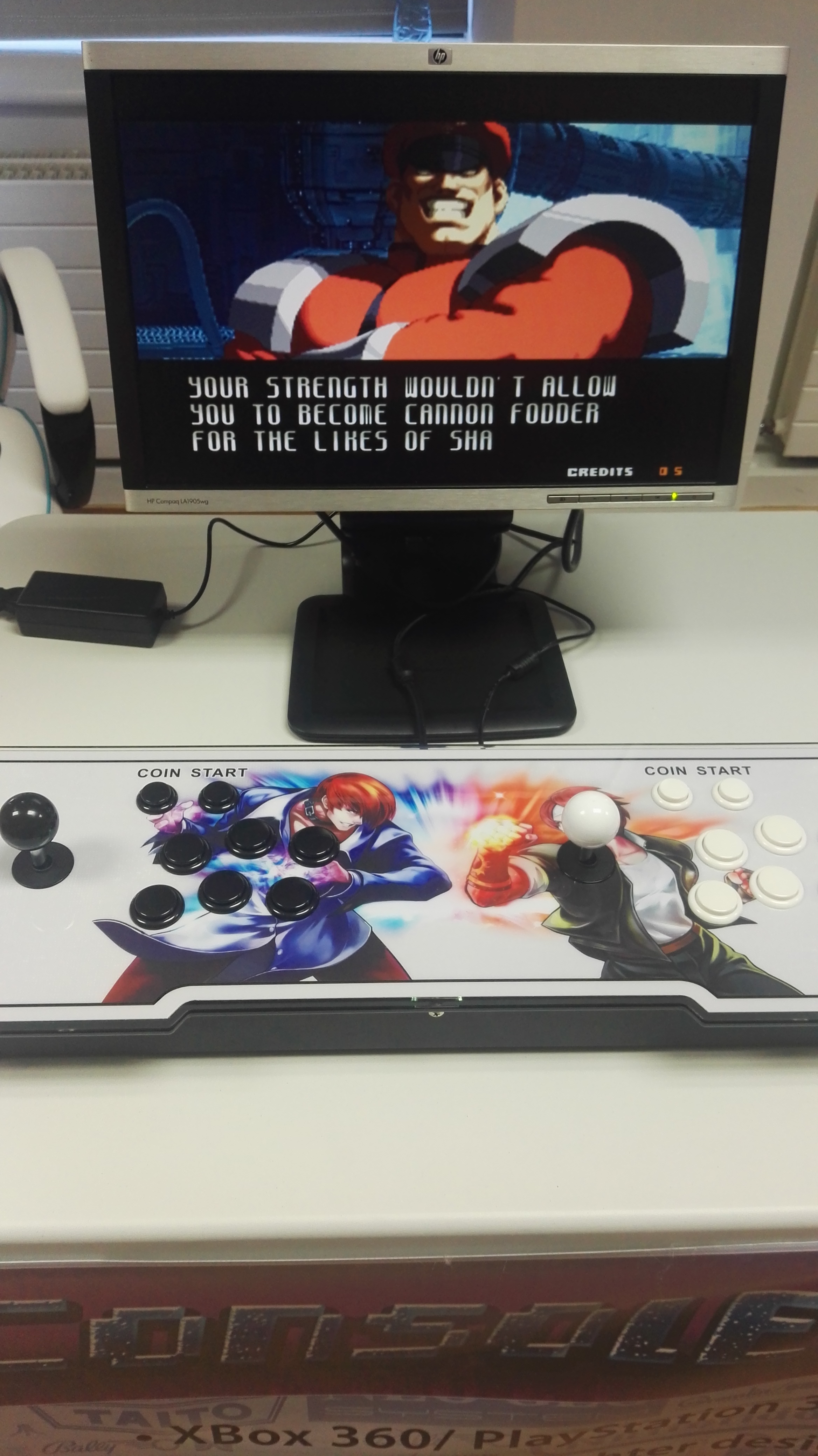 The convention floor
Upstairs in the conference centre was the heart of the 8 Bit Conference itself. The room was filled with vendors selling all sorts of gaming related merchandise from Lego figurines, custom artwork, t-shirts and retro games.
The main conference, much like the museum and arcade room downstairs, had a wide array of consoles and games old and new that you could play, from NES to SNES to Dreamcast to Playstation to Gamecube. There was even a small section dedicated to modern fighting games on the Playstation 4 and the Nintendo Switch.
My favourite part of the main conference area was the table set up by retro gaming specialists The RAGE. An Atari Jaguar console, a Sega 32X and a Nintendo Virtual Boy were all there for you to see in the flesh.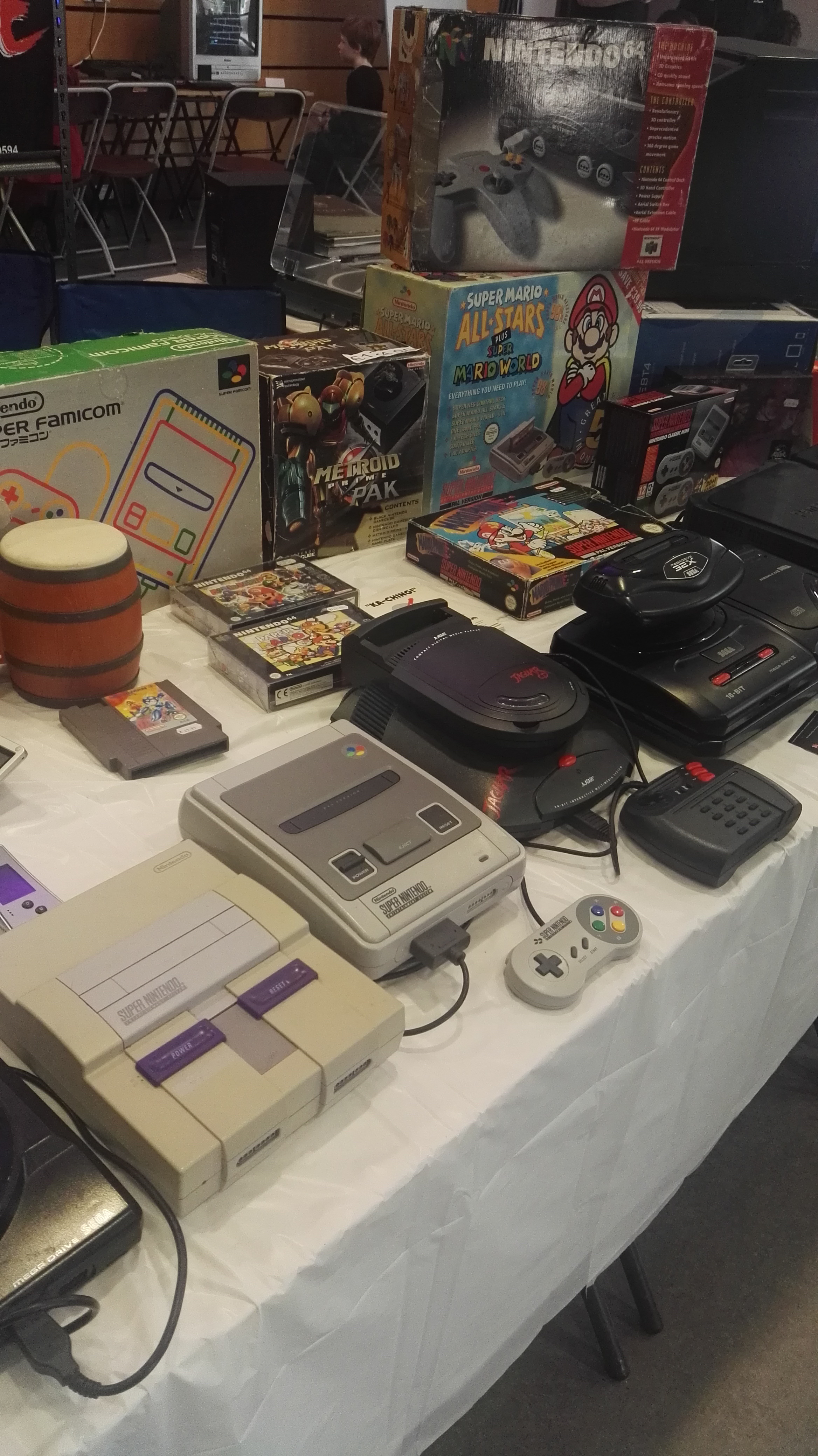 Creating a community
While the actual 8 Bit Conference was a fun experience, for me its greatest success was not the conference itself, it was the way it brought people together. It was a wonderful sight to behold, watching parents who were gamers themselves playing retro games with their children. Fathers playing Street Fighter II with their daughters, mothers and sons taking turns playing Super Mario Bros. It's not something that's viewed as a traditional family activity, but it should be.
Then there was the cosplay and gaming competitions. These activities brought strangers together. People who all love the same thing – in this case, retro games and cosplay – and gave them an event where they could meet. This was what I enjoyed most about 8 Bit Conference; meeting and hanging out with other retro gamers.
Where else in Dublin would I have had to chance to have back and forth games of Tekken 7, discuss my love of the original Castlevania, watch a panel on retro game collecting or discuss how underrated SNK fighting games are with strangers? Sadly, there are precious few places!
A thriving scene just waiting to be enjoyed
Graeme Moore and his team should really be proud of what they achieved with 8 Bit Conference. They have created a platform for lovers of retro games, young and old, to come together, meet up and have a good time.
I hope the conference was successful enough that they will host it again next year and for many years to come. Honestly, I think there is enough of a retro gaming scene here in Ireland that someone could be running small to medium events monthly, all of which would culminate in something like 8 Bit Conference.
Did you attend 8 Bit Conference? What did you think? Let us know in the comments!