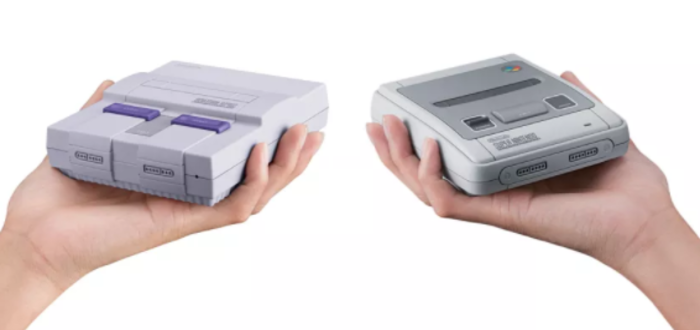 Experiencing gaming history
For a little over a decade now, retro gaming has been a hobby of mine. Up until recently, most of my retro gaming was done with a laptop, various emulators and a third party controller.
While this is all well and good, it lacks one element that is paramount to the retro gaming experience; authenticity. Nothing beats playing retro games on their original platform with their original controllers.
Retro Modernity
My pick for Geeky Goodies this week is a sought after item for anyone who considers themselves a retro gaming enthusiast. This item is oozing with retro gaming authenticity; The Super Nintendo Entertainment System Nintendo Classic Mini or SNES Classic Mini for short.
Capitalising on last year's insane popularity of the NES Classic Mini, which sadly I did not manage to get my hands on, Nintendo released this miniature recreation of their popular Super Nintendo Entertainment System.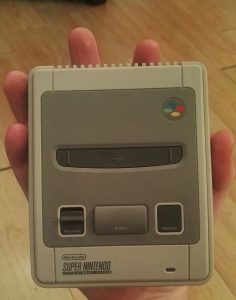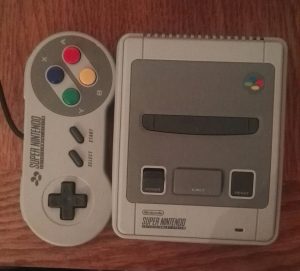 The Mushroom Cup runneth over
The SNES Classic Mini comes with 21 games loaded onto it. These include Super Mario World, Super Mario Kart, Super Metroid and Star Fox.
Speaking of Star Fox, upon completion of the first stage, players will be rewarded with the previously unreleased Star Fox 2.
Retro RPG fans will be especially happy with the SNES Classic Mini as it also includes Earthbound, Final Fantasy VI, The Legend Of Zelda: A Link to the Past, Super Mario RPG: Legend of the Seven Stars and Secrets of Mana. 
Unfortunately, there are some notable omissions, none bigger than Square Enix's other famous SNES era RPG, Chrono Trigger. But it is hard to fault the mini consoles library other than that.
A trip down memory lane
If you're looking to get your hands on the SNES Classic Mini, you are actually in luck. Unlike the NES Classic Mini, Nintendo has actually produced ample stock.
While you have probably missed out on the initial run of the console, you should be able to pick up an SNES Classic Mini for yourself on time for the Christmas shopping season.
The SNES Classic Mini retails for around €85 and you'll find it at your local toy or gaming shop.