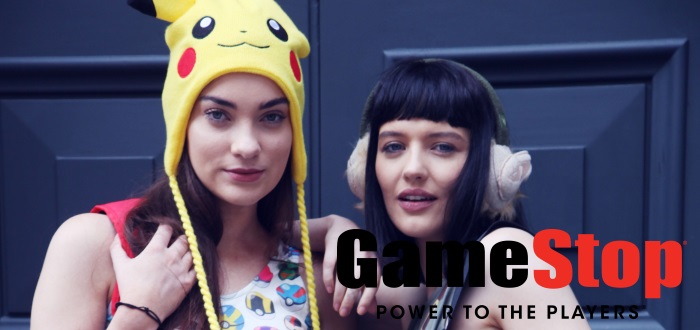 GameStop Unveils Ultimate Fashion Collection
GameStop has unveiled an exciting new fashion line, which is now available to fans of fashion and gaming alike around Ireland. The popular store is bringing the worlds of gaming and fashion together in their unique apparel, showing that gamers can be at the forefront of modern fashion trends.
The collection features a variety of apparel for men and women with an emphasis on clothing that would appeal to 'Genzennials', the new Millennials. The range has everything from favourite pop culture tees to game branded active wear and Pokémon chic pieces for the fashion savvy Pokémon master.
Key pieces from the collection include a must-have Pokémon skater dress; the vivid Pokéball print makes for a stand-out piece that would be eye-catching at autumn festivals, or paired with contrasting Pokémon leggings for a more casual look that will still make the wearer stand out from the crowd.
The collection also features must-have tees for men and women featuring some favourites from the past year in film and gaming. A particular key piece is the Guardians of the Galaxy t-shirt. The film was a box office hit this year and every avid film buff will want to get their hands on a Star Lord tee.
FIFA have once again exclusively teamed up with GameStop to offer avid football gaming fans the chance to get their hands on a limited edition jersey ahead of the launch of FIFA 18, an expected Christmas top seller in the gaming space. The vivid jersey is unisex and will appeal to both male and female gaming fans.
The collection also encompasses a unique accessories line with everything from Batman snapback caps to Zelda elf earmuffs. This particular facet of the collection will be a big hit as the colder weather hits.
The apparel is available to be purchased in the 51 GameStop and GameStop / ThinkGeek stores across Ireland. They can also be bought online at www.gamestop.ie with a speedy 48 hour delivery time, or with the 'click and collect' service.
What do you think of the clothes? Let us know in the comments!