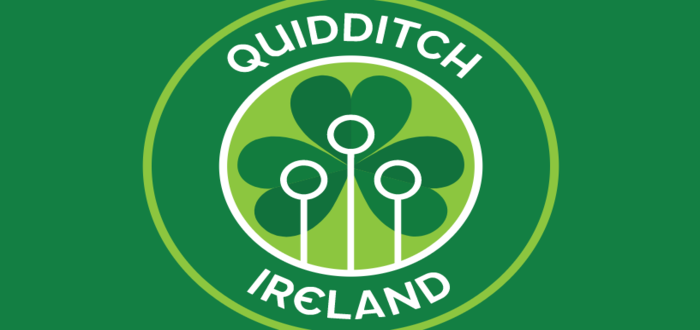 We've been a bit quiet on the Quidditch front since Team Ireland returned from Oslo. But this isn't because the team, and the local scene, has quieted down; far from it! The Dublin Draíochta Dragons and the national consortium of the sport QIRE, have been busy promoting and organising events for the sport. The former featured in The Farmer's Journal, made a great show at fan convention LeakyCon and QIRE have been working hard to support more local teams getting going.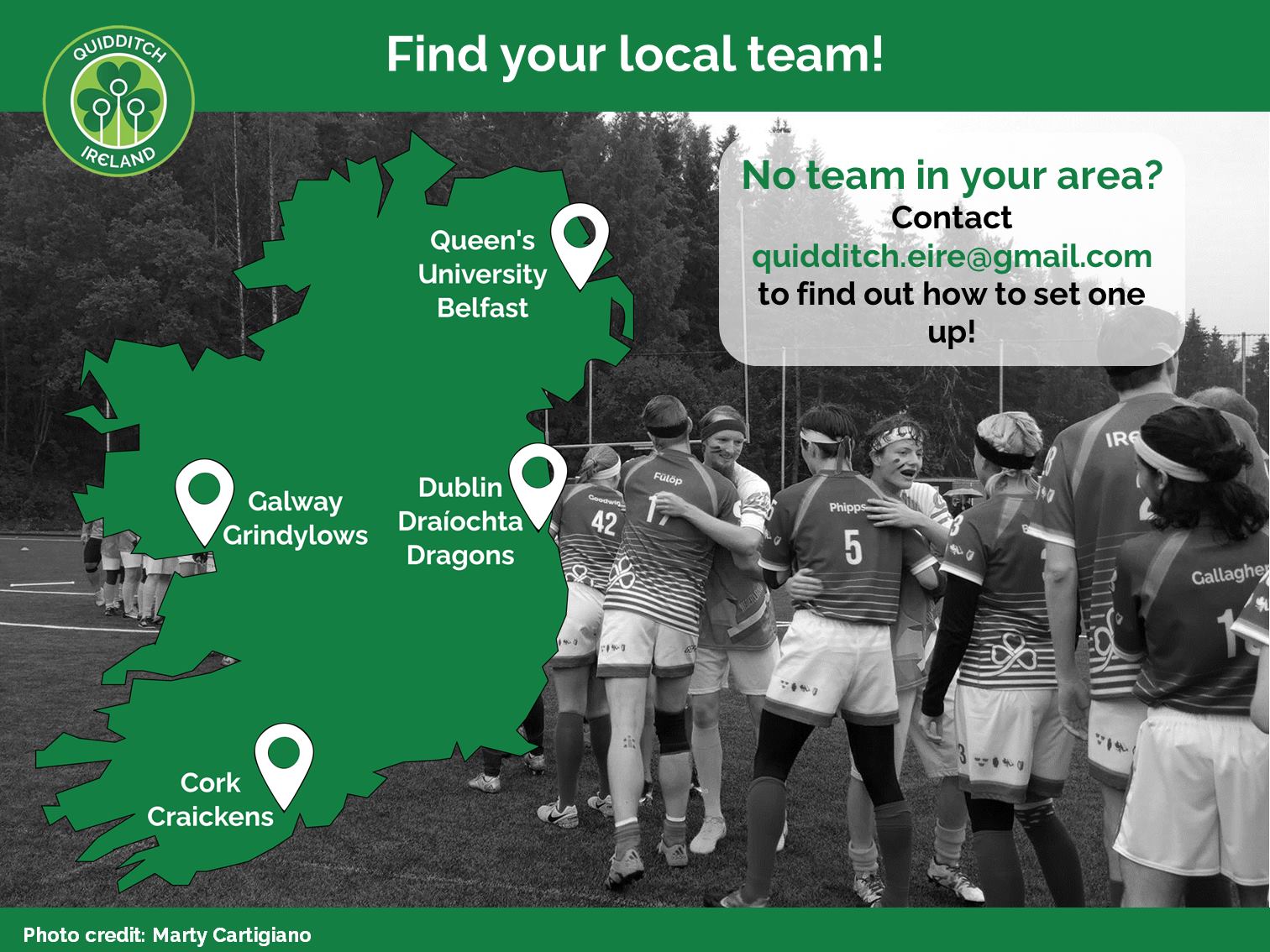 Get Involved in your local Uni!
The Arcade previously reported that Cork and Limerick were getting teams together and this process has begun to come to fruition. The original heroes of Irish Quidditch, The Galway Grindelows, are getting back together this semester also. The Dublin community team have already featured at the UCD event in Dublin, but you can still get involved. You can join in at UCD through the Harry Potter society and by coming to a regular team training at Fairview Park.
For students of Trinity, there will be a taster event at Freshers next week. NUI Galway and  Queen's Belfast are planning their seasons, but will be having regular trainings soon, so keep an eye on their pages at the links above. University of Limerick are also working on a team, but if you would like more information, contact QIRE and they will get you in touch with the right person. They also offer support for those wishing to start their own teams.
Qire Camps
If you want to have a real go at Quidditch and learn some of the more serious stuff, their are completely open camps being hosted by The Quidditch Ireland group around the island. First up will be Dublin this weekend with another chance to catch Dublin and Belfast facing up. After that the Northern Irish team will take it home at the end of this month. There'll be an opportunity for Southern enthusiasts to try out the sport in UCC on 14th of October. Generally these will be weekend long camps, with the session each day lasting around 4-5 hours. It's not essential that both days are attended, but the full weekend will give an introduction to try out the sport, play real matches, learn some rules and prepare if you'd like to become a ref. These camps will also be a chance to try out for the national team.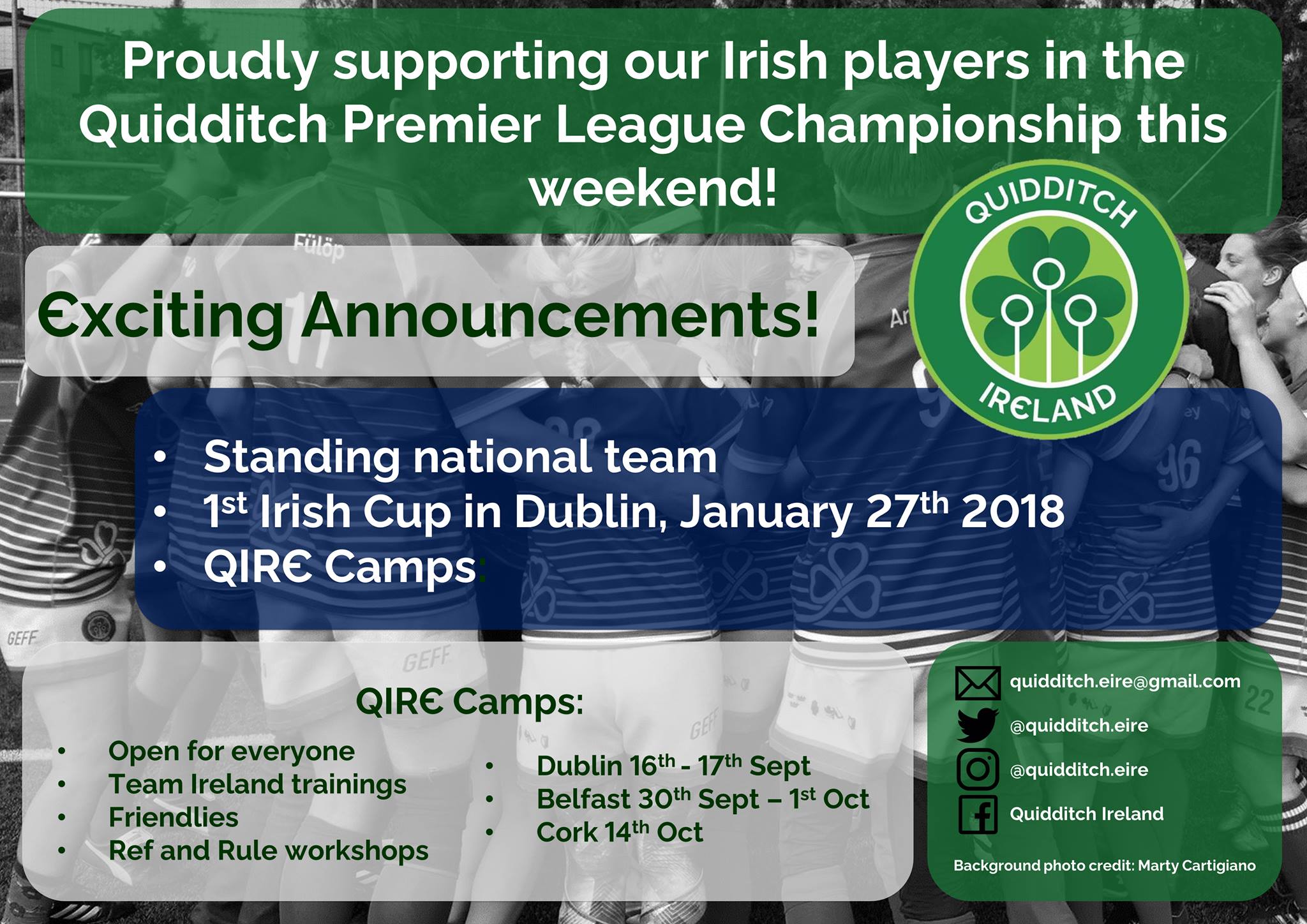 Team Ireland
While previous members will get to bypass some of the application process, the future of Irish Quidditch could very much be you. Applications are now open here to absolutely every one who is Irish, has an Irish passport, Irish ancestry or has lived in Ireland in recent times. If you have only played for an Irish team in the last season then you could also be eligible. It is not essential, but everyone who makes the team, or indeed the reserves, has an opportunity to travel to their first international tournament almost straight away! QIRE has been invited to send a team to the Harry Potter Festival in Odense and you could be a part of it. There will also be the chance to take part for your local team in the first major Irish cup on January 27 2018!
In other words, watch this space!