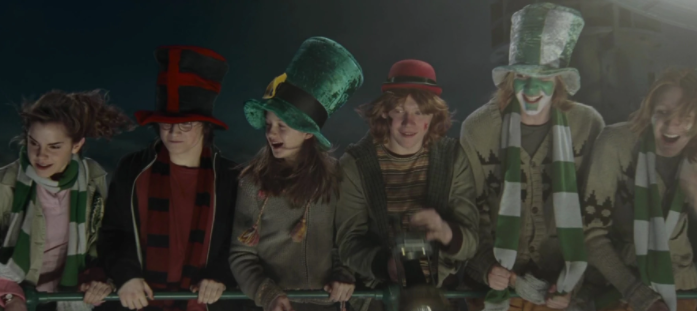 Quidditch Ireland Needs Your Help!
The Arcade previously told you about the new Team Ireland that was being formed for The European Quidditch Games. This new team was announced in Quidditch circles earlier this month (as below).
There have been two appearances by various line-ups in the past, but outside of professional sport. Particularly for such a new and innovative sport, European competitions can be expensive. Therefore they need all the help they can get to fund the trip to the games, which will be held this year in Oslo in Norway. What's more, in exchange for your hard-earned euros, the team are offering some pretty cool gear through their Indigogo campaign and a great night out via a nerd quiz.
Fundraising – Hot Gear
The lineup for the Quidditch World Cup last year ran an impressive and successful Indigogo campaign and this year's campaign is aiming to top that high. A limited time campaign has just gone live with even more swag to purchase, from stickers to full kit. On writing this post, 15% of the goal has already been reached, but this is a modest goal so every euro counts. More items are to be added and time may be extended, so if you're interested it's advisable to follow their official Facebook for updates. A sample image containing the various items are below and it's already got us wanting to spend money!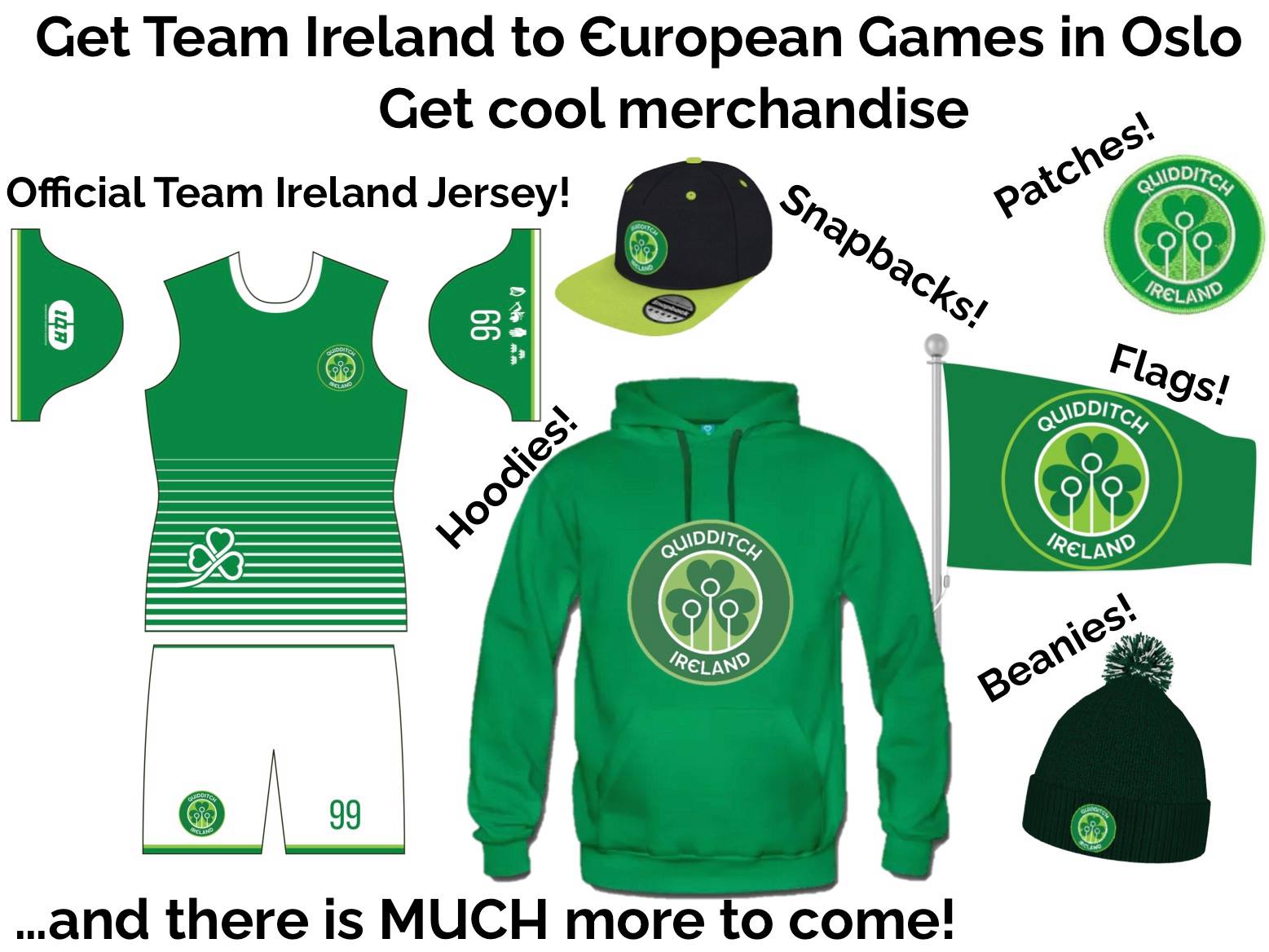 Nerd Quiz
If green isn't your colour and you still want to help (or just show your nerdiness off), Team Ireland is hosting an all round nerd Quiz next month to raise money. Some of the same fundraising group that brought you the Harry Potter Quiz earlier this year (which raised over €700) are organising so it's set to be another oversubscribed event. Unlike the previous quiz, which was based on Harry Potter knowledge only, this quiz will span all areas on nerd-dom from Star Wars to Batman and will include cool prizes such as handmade light sabers.

Tickets are already on sale and you can mark yourself as attending on Facebook, so get to it before you miss out! Tickets are sold by table of four.