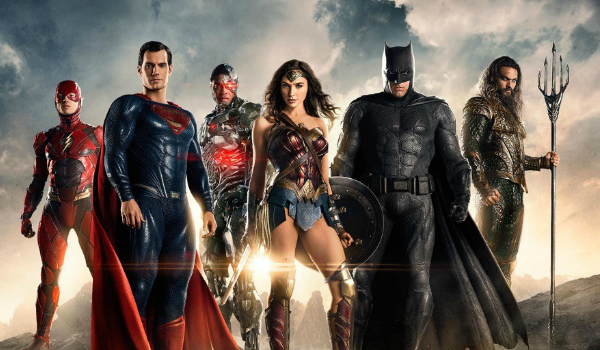 Significant Re-Shoots Begin For Justice League
Following Wonder Woman bucking the DC movie trend and gaining well deserved critical acclaim, excitement is at an all time high for the new Justice League film expected in cinemas this autumn.
Despite its impending release date, however, it looks like Justice League is actually about to begin significant re-shoots. While this is not uncommon in the realm of Hollywood blockbusters, these are said to be more than standard pick-up shots.
However, this shouldn't be cause for alarm among fans; website Batman on Film reports that this set of re-shoots, which are scheduled to run during June and July, are to deliver to fans "the best possible" Justice League film.
While neither DC Entertainment nor Warner Brothers have confirmed the shoots, reports suggest that the entire Justice League cast have been called in. Henry Cavill added further to the re-shoot speculation by posting a picture of himself partially dressed as Superman in a film trailer to social media.
Re-shoots for Justice League may not surprise all fans, however. With Joss Whedon taking over post-production of Justice League from Zack Snyder due to a family tragedy, many fans expected Whedon to put his own stamp on the film. These re-shoots may be exactly that.
Given Whedon's track record with superhero team-up movies, fans may actually get the best Justice League film possible. Here's hoping!