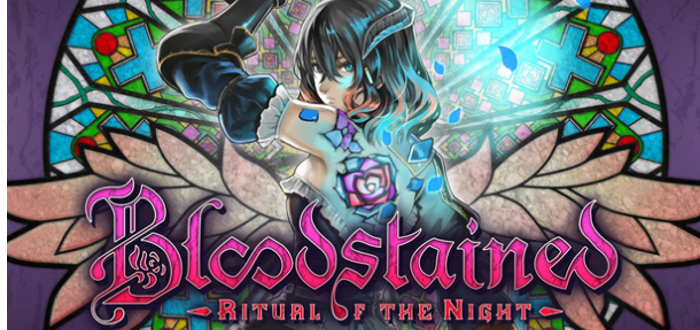 That's right! The kickstarted side scrolling game coming from Castlevania master Koji Igarashi isn't dead. It just got a brand new gameplay trailer!
Alright, That Looked Cool – Tell Me More About This Bloodstained Thing
The game was successfully Kickstarted two years ago, making over 5.5 million dollars. $100 of that was my own cash, so I've been looking forward to this one for a while.  It was originally meant to come out in March 2017. However, in September of last year, it suffered from a delay into 2018.
Bloodstained sees you take control of Miriam, an orphan scarred by a demonic curse that slowly turns her skin to crystal. In addition to being created by the designer of Castlevania, it is also going to feature music from Michiru Yamane. The composer for many of the Castlevania franchise's titles. Also coming over from Castlevania is Robbie Belgrade, the voice actor who performed Alucard. He will be joined by David Hayter of Solid Snake fame.
This E3 2017 trailer is our best look at the game since the demo. Last year, shortly after E3, they released a short PC demo to Kickstarter backers. The demo was received pretty favourably at the time, and I certainly enjoyed it. Will they do the same again? Only time will tell, but for now, the game is looking very good.
Bloodstained: Ritual Of The Night is currently scheduled to release for PC, PlayStation 4, PlayStation Vita, Xbox One and Nintendo Switch (replacing the cancelled Wii U release) in Early 2018.