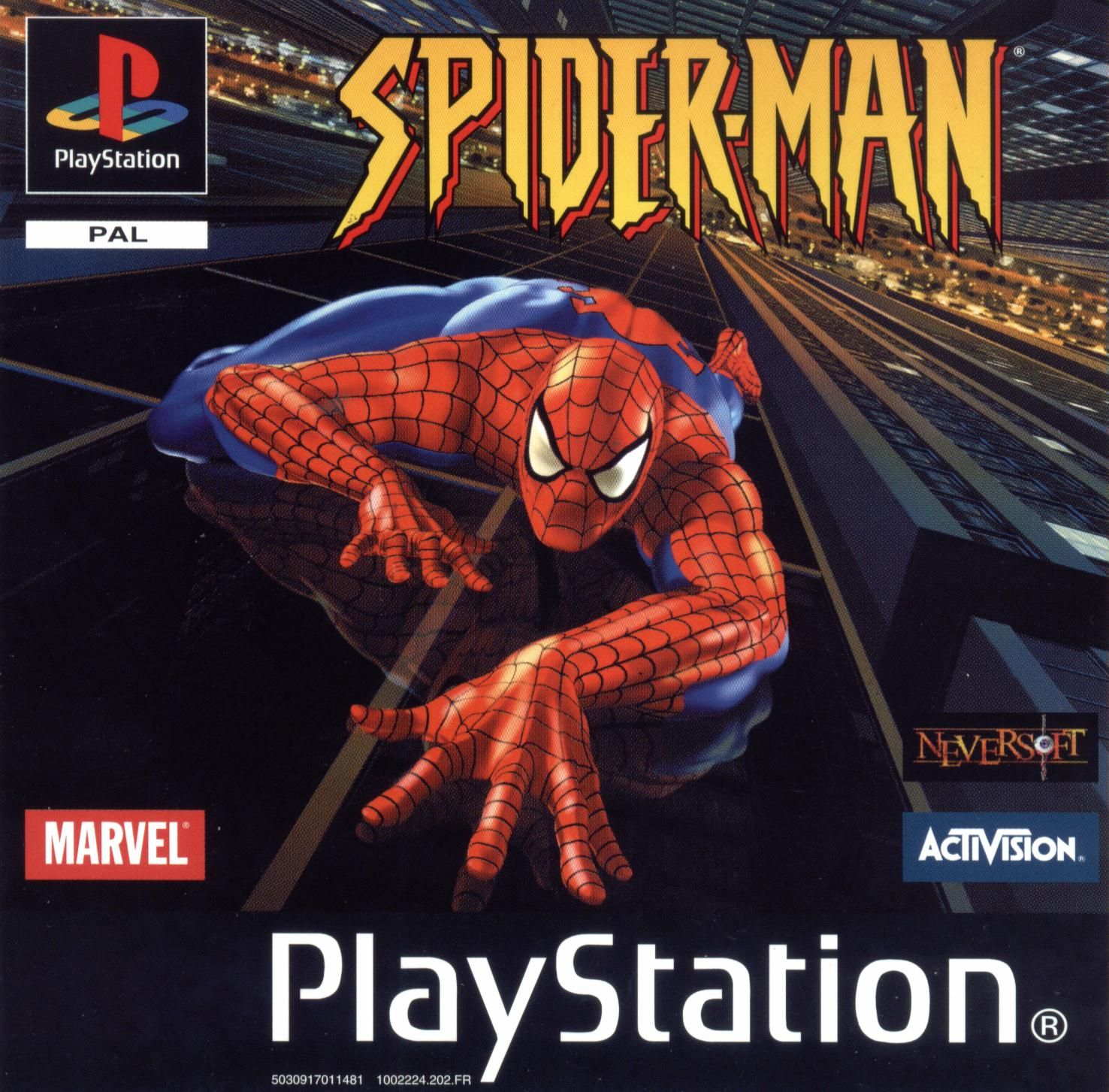 Since Spider-Man: Homecoming is just around the corner, I thought I'd discuss two of his greatest playable adventures. Especially since a new Ps4 adventure is on the horizon, l want to return to basics. Before Toby Maguire's big screen debut as Spidey in 2002, I already had a fairly extensive knowledge of Spider-Man simply from playing the Playstation games made by Activision. Made off the back of the highly successful 1990s Spider-Man cartoon, Spider-Man and Spider-Man 2: Enter Electro were instant classics. They not only introduced me to the superhero long before any film adaptation.
The first game sees Spider-Man framed for theft and attempting to clear his name, ultimately teaming up with Venom against Doctor Octopus and Carnage. From the rooftops of Manhattan to the lizard-infested sewers of the city, many levels are available. Probably the best feature of the first game is its wide variety of boss fights. Venom, Carnage and Doctor Octopus are just a few of the available fights. The game also introduces the original character of Monster-Ock, who terrified the life out of ten year old Ian.
While second game is slightly less original in its plot, featuring a team-up between Electro and the mafia, it features even better gameplay. Time challenges are common, such as a mission where Spidey must defuse a bomb, or another where he has to stop a plane crash. Apart from new fights with Electro, Shocker and Sandman, just to name a few, the sequel features an updated combat system. Probably my favourite feature, if a bit ridiculous, is the electricity webbing used to fight robot enemies. It also has electrified samurai, which were as awesome as they were ridiculous.
Both games are loaded with fun easter eggs which make the most of the shared Marvel Universe. Since the game predates the collective scramble for comic properties, no such struggle existed for Activision. Cameos from Daredevil, Punisher, the X-Men and the Fantastic Four are often. In fact, the training levels for Enter Electro all take place in Xavier's Danger Room. Additionally, the dialogue is pitch perfect for the series, featuring a wide variety of quips from Spider-Man. In many ways, Rino Romano's voice brings a humour to the wall-crawler, always present in the comics, that few other actors have successfully channeled.
It's clear that these games wouldn't exist without the success of Fox Kids' Spider Man series. For one thing, it features most of its original cast. Rino Romano (Luis Sera from Resident Evil 4) reprises his role as Spider-Man from Spider-Man Unlimited. Efrem Zimbalist Jr. (voice of Alfred in BTAS) similarly reprises his role as Doctor Octopus from the 1990s Spider-Man cartoon. Jennifer Hale reprises her roles as both Black Cat from the 1990s Spider-Man cartoon and Mary Jane Watson from Spider-Man Unlimited. In perhaps the greatest treat, Stan Lee provides the narration for both installments of the series.
I can't think of any Spider-Man game that doesn't hark back to these two. From varied fight sequences to the mechanics of web-slinging, these games laid the groundwork for the franchise's future. The PS4 game will be the 37th Spider-Man video game, and probably not the last. Despite this, these two will always hold a special place in my heart. These games are a must for any fans of our friendly neighbourhood Spider-Man!
Do you remember either of these games? Did you prefer any previous or future installment more?