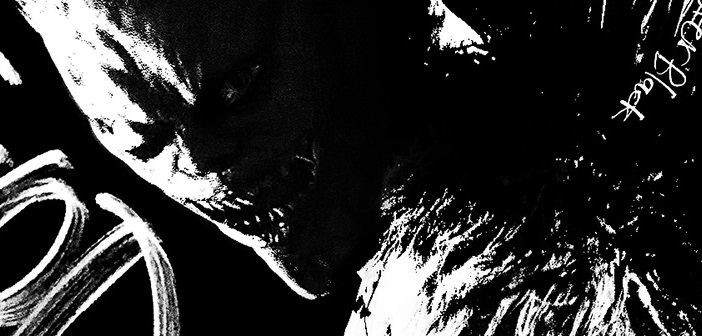 Netflix Death Note Trailer And Behind The Scenes Footage
Light And Darkness
It's not the first live action adaptation but the Netflix Death Note certainly looks set to establish itself as something new. With a release in late August, the Netflix feature draws inspiration from the cult favourite manga and anime series Death Note.
Intoxicated by the power of a supernatural notebook, a young man begins killing those he deems unworthy of life.
The trailer seems to offer us a look at a Light falling into corruption spurred on by his counterpart Misa. I am kind of happy about that. I was initially worried that Misa would be sidelined as nothing more than a love interest. That's not the case; she can be heard saying 'I think you're not crazy enough. We can change the world.'. We're going to see a Lady Macbeth style Misa, consider me excited!
Additionally we get a brief look at Willem Dafoe's Ryuk, Defoe's laugh echoes throughout the trailer and it's all kinds of creepy. It's perfect.
"I always thought, the concept of Death Note was really cool…"
Alongside the trailer, Netflix also gave us a behind the scenes look at production. Director Adam Wingard opens up about his love for the original anime series and his direction for the movie. We also get to hear cast members about the feature as well as some of setup for shots and locations.
The Netflix original film is directed by Adam Wingard (Blair Witch, You're Next) and stars Nat Wolff (Paper Towns), Margaret Qualley (The Leftovers), Lakeith Stanfield (Get Out), Paul Nakauchi (Pirates of the Caribbean: At World's End), Shea Whigham (American Hustle) and Willem Dafoe (Spider-Man) as the voice of Ryuk.
Death Note is set to premiere exclusively on August 25th to Netflix members worldwide
Editor-in-Chief, part-time super villain and hoarder of cats. If you can't find me writing, I'm probably in the kitchen!