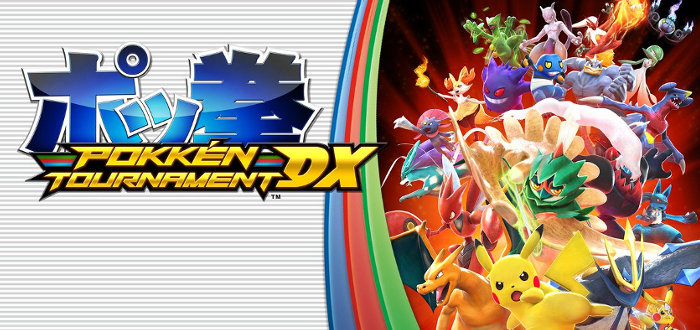 So the surprise Pokémon Direct is done. Some people may be disappointed by the lack of Pokemon Stars, the rumoured Nintendo Switch Pokémon game, but the Switch was not entirely left out. Pokkén Tournament DX was announced for the Nintendo Switch, adding five new characters and a new group battle mode.
Along with this news, it was also announced that there will be a tournament for Pokkén DX at E3 this year. Joining the already known tournaments for the excellent Arms and the highly anticipated Splatoon 2.
What, When & Who
First up on the timetable is the Splatoon 2 World Inkling Invitational, which starts on Tuesday, June 13 at 10:30 PM BST (9:30 PM GMT). Featuring four teams from four different regions of the world, who each won local tournaments to earn their spot here, this tournament should be a great watch.
Second in the lineup is Pokkén Tournament DX, on Wednesday, June 14 at 6:30 PM BST (5:30 PM GMT). This tournament will be between eight Youtube and Twitch stars. Divided up into teams of two, each player has different character options. One player per team can use a character from the original release. The other player in the team must pick from the five new additions.
Finally, we have the tournament for Arms, which recently concluded its Global Testpunch demo weekends. This is also on Wednesday, June 14 taking place at 11:30 PM BST (10:30 PM GMT). The roster for this tournament consists of four professional competitive fighting game players. These pros will face off against four E3 attendees who earned their spots by competing at Nintendos Booth.
Where
All of these tournaments will be streamed on Nintendo's Twitch Channels. You will also be able to catch the Nintendo Treehouse: Live At E3 streams on these channels. All this content kicks off with the Nintendo E3 Direct which will air on Tuesday, June 13 at 5:00 PM.