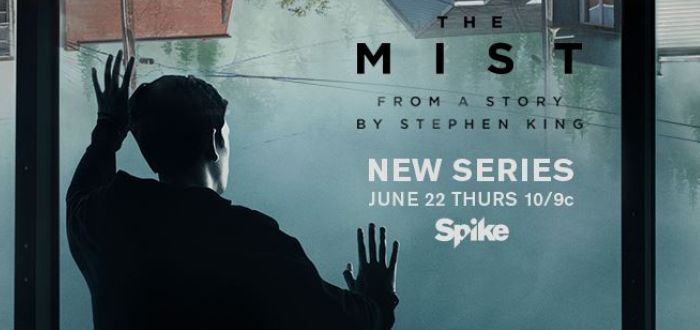 New Trailer for TV Adaptation of Stephen King's The Mist
Only a couple of weeks left for The Mist to premiere in the US, so Spike has released a new trailer giving us a look on the show. It looks pretty intense.
This show is an adaptation/reimagination of Stephen King's novella. In it, a town in New England (as usual with King) is enveloped by a thick fog. And within that fog there are monsters. So several people take refuge on a supermarket, trying to survive.
Showrunner Christian Torpe has given the story a bigger focus because it seems like the story will focus on more places, like a mall, a school and a church. And the characters have changed, the novella focused on an artist and his son and this show will focus on a family recovering from a tragedy.
The most important thing hasn't changed, or so I hope. The worst monsters in that situation are other people.
The Mist will have 10 episodes, no word on whether this is an event series or if the story will continue. And no word on what channel will show it on these shores, I'd assume Spike UK but you know what they say about assuming.
Angry Spaniard, adoptive Irishman. Writer, reader, tea drinker and video game player/designer.