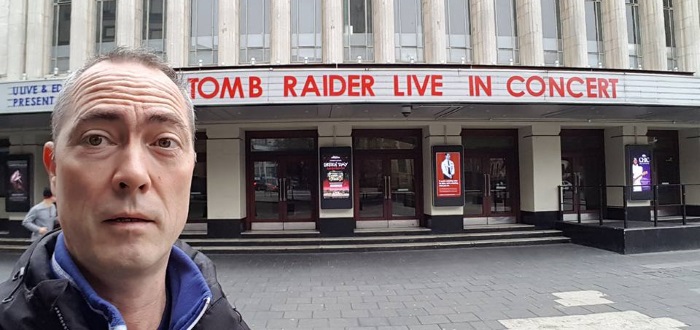 In The Blood – Nathan McCree – Track Of The Day
There are many Tomb Raider fans out there and some were very lucky to be at Tomb Raider Live back on Sunday December 18 2016, at the Eventim Hammersmith Apollo in London. Composer of the first three Tomb Raider games, Nathan McCree reworked some of his work and it was performed live for the first time by the Royal Philharmonic Concert Orchestra and live chorus.
Although Nathan updated and reworked some of the classic Tomb Raider score, he also wrote some new original music, encompassing all three games. In The Blood was created and released via Nathan's Youtube page. The piece is introduced by Lara Croft herself, the wonderful Shelley Blond.
Nathan will launch a Kickstarter for the release of The Tomb Raider Suite, a collection of his reworked score, later this year. The Tomb Raider Suite is to be recorded at the famous Abbey Road Studios, with a larger orchestra and choir. There is also talk of a Tomb Raider Live going on a World Tour! Keep it on TheArcade.ie for all the upcoming details.