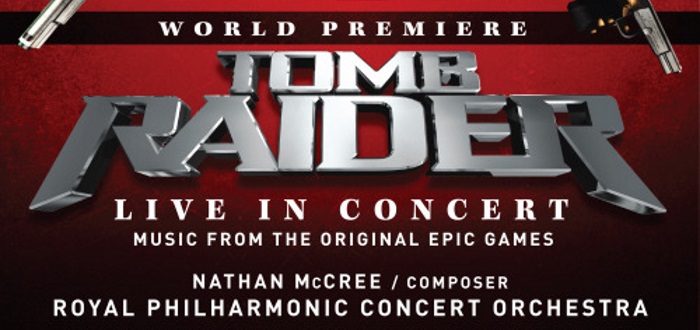 Tomb Raider Live In Concert Date Announced
The long awaited Tomb Raider Live in Concert date announced yesterday via the Tomb Raider blog. It will take place at  the Eventim Hammersmith Apollo in London, on Sunday December 18 2016 at 7.30pm.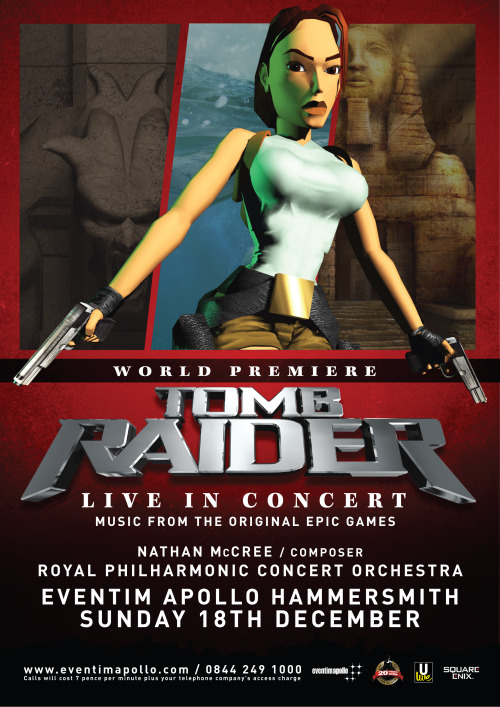 First revealed during a PAX East panel earlier this year, original composer of the Tomb Raider I, II & III, Nathan McCree, announced he would rewrite and extend his music of the games for The Tomb Raider Suite. It will also be released as an album to buy and will also be a 70 minute piece which uses the Royal Philharmonic Concert Orchestra and live chorus.
In an interview with The Arcade about creating the music for the first Tomb Raider, he said, "It was possible to write a score for a game and have it recorded using a live orchestra. Unfortunately I was not given that kind of a budget for Tomb Raider, so I had to replicate an orchestra using just synthesizers of the time." Tomb Raider Live in Concert now gives McCree the opportunity to fully realise the sound of Tomb Raider and let fans hear it for the first time all over again.
Tickets are available on general sale Friday July 22 at 9am (IST), with prices ranging from £33.50 – £106.75. The latter is for the Tomb Raider VIP Package which includes: 
– A Top Price ticket in the front 8 rows of the central stalls
– A Tomb Raider VIP lanyard
-A concert programme signed by Nathan McCree
– A limited edition print of the front page of Tomb Raider Suite, signed by Nathan McCree
Tickets available to buy via exclusive pre-sale link here and for general release here.