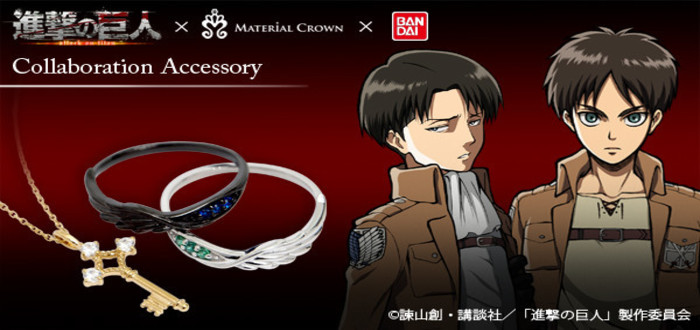 Attack on Titan Material Crown Jewellery Collab
With the start of the new season, everybody is all hyped up for Attack on Titan once again. Some more so than others, but either way, if you're a fan of the series you should definitely check out the new collaboration between SNK and accessory brand Material Crown!
The new collab includes two rings and a necklace, all designed around either a character or plot element from the series. Both rings are similar in design, but based on two of the main characters; Levi and Eren, whereas the necklace from the collection is designed to resemble the basement key from the story's plot.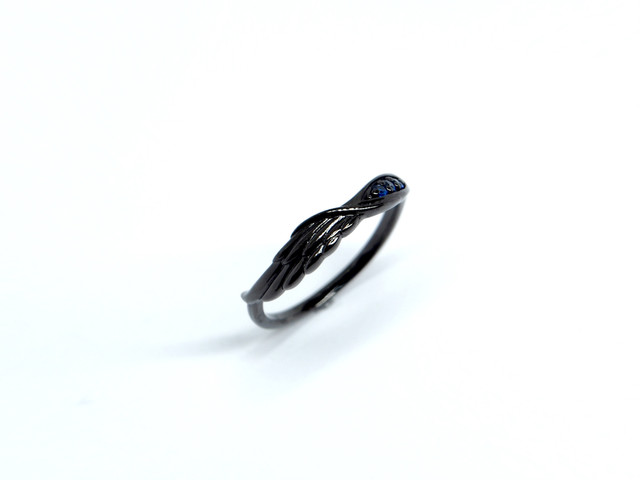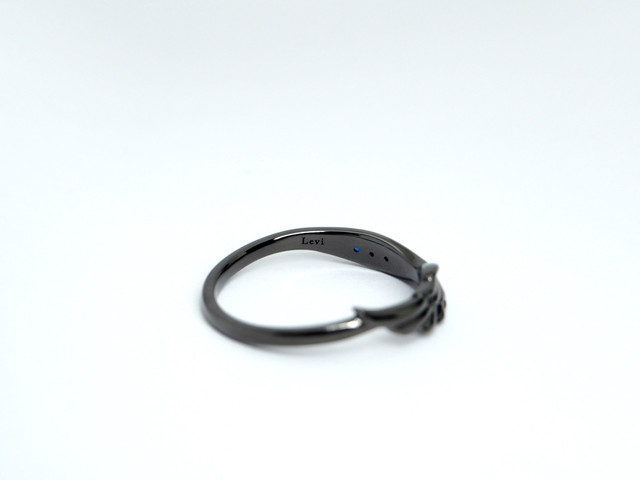 The Levi and Eren rings both feature the "wings of freedom" from the oh-so recognisable Survey Corps crest, coloured stones, and each bears an English inscription of either Eren or Levi's name, depending on the ring of course. The difference between the character rings lies in the colouring of the metal and stones set into the base, essentially. While Levi's version is black, inlayed with deep blue stones and inscribed with his name (obviously), Eren's is silver with green stones, and you guessed it, inscribed with his own name too.
Like I mentioned, the collection's necklace is based around the basement key. Both the pendant and chain are gold-coloured, and the pendant comes set with three white stones at each point on the base.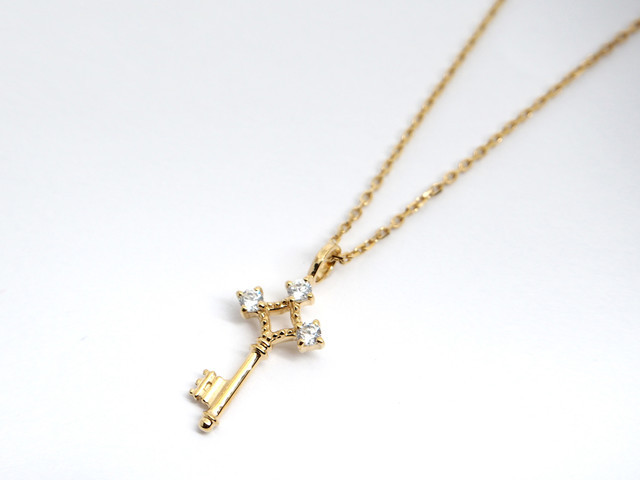 If you so happen to snag a piece from the collaboration, upon arrival you'll notice your new accessory comes with a snazzy gift box in Attack on Titan's trademark emerald green shade with gold lettering, and a certificate of authenticity featuring either Levi or Eren!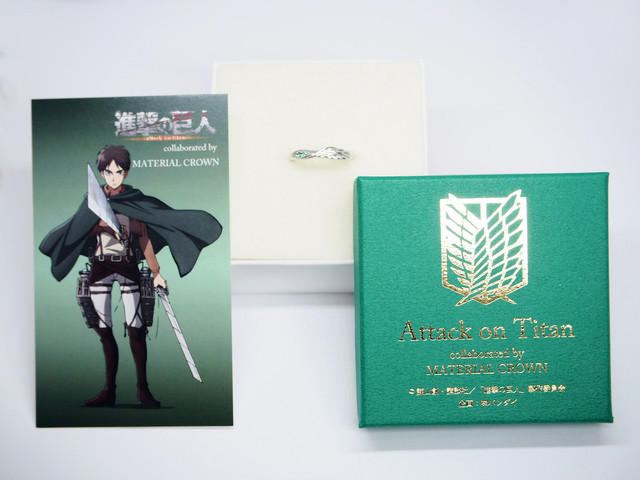 The collection starts at 11,880 yen (about €97) to 15,120 yen (about €123) and is available from both the Premium Bandai website and over at Material Crown's website too! Order will ship out sometime in August.
Just perpetually screaming about fictional boys