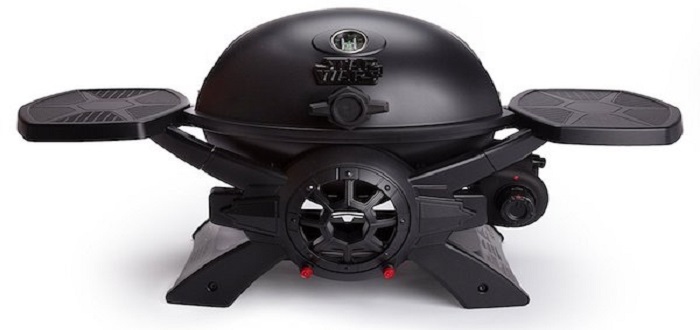 Come To The Dark Side Where We Grill With Tie Fighters
The summer season is approaching, even if the weather doesn't always think so. With the return of warmer weather many people take to the outdoors to barbecue. There are all kinds of grills in the world, from charcoal to propane. With so many choices out there, what do you get for the nerd who also loves to BBQ? You get them the Star Wars TIE Fighter Grill, of course.
This particular product is unfortunately only available online, and does not ship to Ireland. You will have to have some really good American friends if this is the grill for you. One of the unique things about this, is that it will mark your food with the Star Wars logo.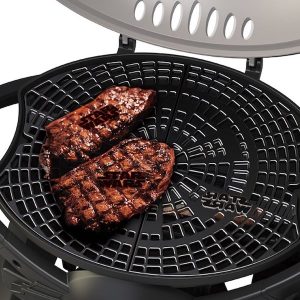 The flaps of the TIE Fighter fold out to be shelves for your to place all your BBQ needs. There are places for your cooking utensils and it uses a standard one pound disposable propane tank. One of the really fun features is that of a custom TIE Fighter analog thermometer is included to monitor temperature.
Here are just a few looks at what this grill looks like: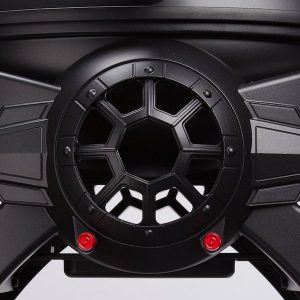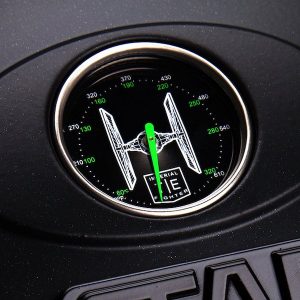 No images shown would be complete without showing the grill all set up.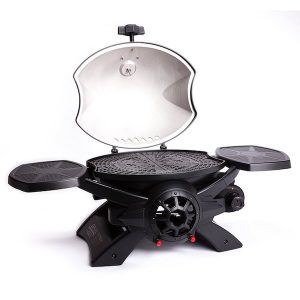 There seems to be only a few left on Amazon and as mentioned above, they sadly do not ship to Ireland. Time to make some friends in America who would be willing to find a way to ship it overseas. The cost of this Star Wars inspired grill is $400 US dollars.
What do you think of this Star Wars inspired grill? Is this something you would like to own? Let us know your grilling secrets in the comments below.