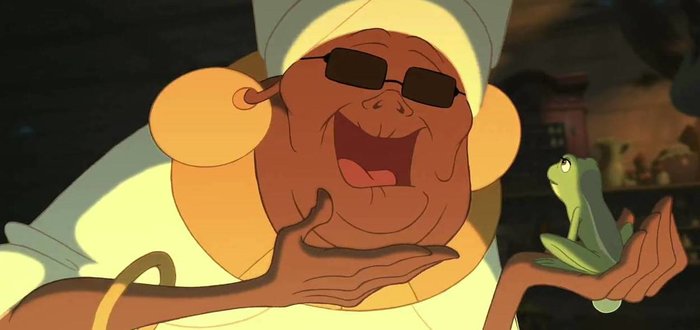 " Dig A Little Deeper " – The Princess and The Frog – Track of The Day
Whenever I'm feeling a bit overwhelmed or stressed out I tend to look for upbeat music. I lean towards more cheerful beats in songs and deeper lyrics. Surprisingly one of those song for me was "Dig A Little Deeper" from the 2009 Disney Movie, The Princess and The Frog.
The song is sang by Mama Odie (Jenifer Lewis), the wise woman of the Bayou. Although she looks small and non threatening, she clearly packs a magical punch. Accompanied with her animals out there in the bayou she tries to teach Tiana and Prince Naveen that there is more to life than just being human, which is what the transformed pair want. It goes to show that what we want and what we need are two very different things.
The meaning of the song is something that applies to most people I know. It talks about looking inside yourself to find who you really are. When trying to be an adult it is hard to find that balance to be kind to yourself and take a breath. Trying to juggle work, socialising and down time is pretty difficult when you spend a good portion of your day asleep (for those of you who do).
I have also been purging a lot of the material things in my life because I've come to realise that all they do is take up space and about 75% wasn't really adding to my quality of life. So I've been donating anything that I can because there is far more to life than collecting things. This "digging deeper" has helped me reconnect with the simple things in life that I didn't realise I missed and took for granted.
So essentially this song has become the spring cleaning my life song and I hope you too can dig a little deeper.