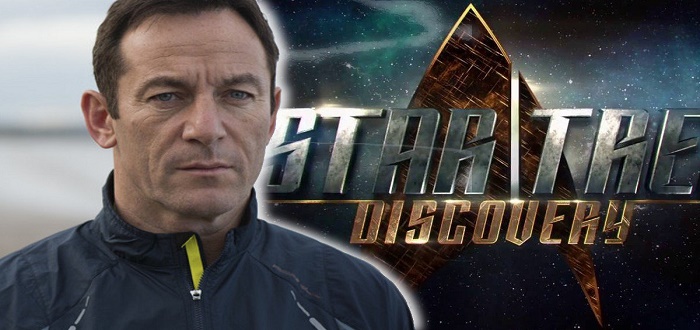 Star Trek's Newest Captain Is A Wizard
The newest Star Trek series is getting closer and closer to filling out its cast. Star Trek: Discovery has her Captain, and it is none other than former Death Eater, Jason Isaacs. That's right, the newest man to join the ranks of Star Trek Captains is an alumni of the Harry Potter franchise.
Jason Isaacs will play Captain Lorca of the Starship Discovery in the new CBS All Access show. The show's main focus will be Sonequa Martin-Green's Lt. Commander Rainsford, but Jason will no doubt play a major role.
Jason Isaacs joins the likes of William Shatner, Sir Patrick Stewart, Avery Brooks, Kate Mulgrew and Scott Bakula as Captains on a Star Trek series. This casting reminds me of Patrick Stewart because I truly believe Isaacs can bring a similar amount of gravitas to the role. I am also a huge fan of the Harry Potter franchise where Isaacs famously portrayed the role of Lucius Malfoy.
Star Trek: Discovery has had the release date pushed back a couple of times now. However, it is still expected to arrive in the late summer or early fall. The series will be available in Ireland on Netflix when it finally debuts. As a long time fan of the Star Trek franchise, I am looking forward to this new installment.
What do you think of the casting of Jason Isaacs as Captain of the Starship Discovery? Are you excited to once more be watching a weekly show set in the universe created by Gene Roddenberry? Let us know in the comments below.