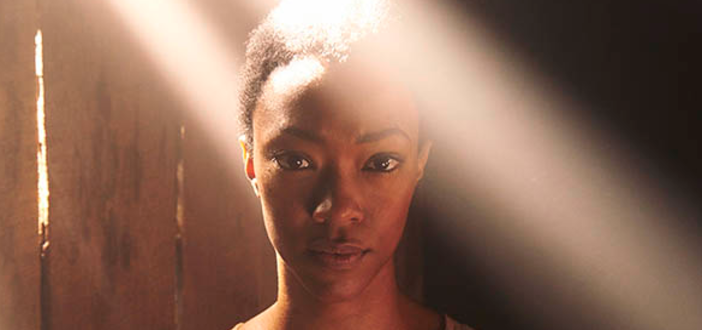 The Walking Dead Actress Joins Cast Of Star Trek Discovery
The Walking Dead actress, Sonequa Martin-Green, who plays warrior Sasha on the hugely popular AMC show, has joined the cast of Star Trek: Discovery.
Martin-Green will play the Lt Commander and has been billed as the main protagonist of the show. If this means the show will focus on Martin-Green's character rather than the ensemble cast as a whole, then this will be a new direction for the hit franchise; the Captain of the ship has traditionally been the main protagonist on Star Trek's many series.
Her casting will surely raise some questions about the future of her The Walking Dead character, Sasha, who remains very much alive. Martin-Green is currently listed as a series regular.
The talented actress will join Michelle Yeoh and Doug Jones in the highly anticipated show, which will take place about a decade before The Original Series.
Are you looking forward to Star Trek: Discovery? Let us know in the comments!