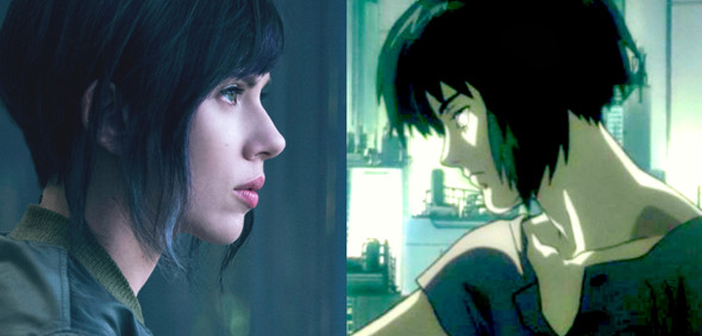 Ghost in the Shell Whitewashing Controversy – Scarlett Johansson Speaks
Whitewashing is a serious issue currently at the forefront of the Hollywood zeitgeist. Film makers, casting directors and actors alike have been heavily criticised for the racially insensitive depictions of non-Caucasian source material. Scarlett Johansson is the latest actor to be at the centre of this particular controversy. It follows her casting as protagonist Motoko in the upcoming live action version of the classic cyberpunk manga Ghost in the Shell.
In a recent interview with Marie Claire magazine, Scarlett Johansson offered her opinion on the controversy:
"I certainly would never presume to play another race of a person. Diversity is important in Hollywood, and I would never want to feel like I was playing a character that was offensive. Also, having a franchise with a female protagonist driving it is such a rare opportunity. Certainly, I feel the enormous pressure of that—the weight of such a big property on my shoulders".
Creator VS Culture
To further complicate this particular instance of whitewashing, Mamoru Oshii, the filmmaker responsible for the most famous anime adaptations of Ghost in the Shell, has actually heaped praise onto Johansson for her interpretation of Motoko:
"Scarlett Johansson playing Motoko from beginning to end has gone above and beyond my expectations for the role. I'm sure this will be the most gorgeous film in the series so far."
Whether or not Scarlett Johansson proves herself to be a solid casting choice is anyone's guess, but Oshii giving Johansson his blessing is likely to put controversy and fan outcry on ice. At least for the time being.
Ghost in the Shell opens in theatres on March 31 2017. It also stars Pilou Asbæk, Beat Takeshi Kitano, Juliette Binoche, Michael Pitt, Kaori Momoi, Rila Fukushima, Chin Han, Danusia Samal, Lasarus Ratuere, Yutaka Izumihara and Tuwanda Manyimo.