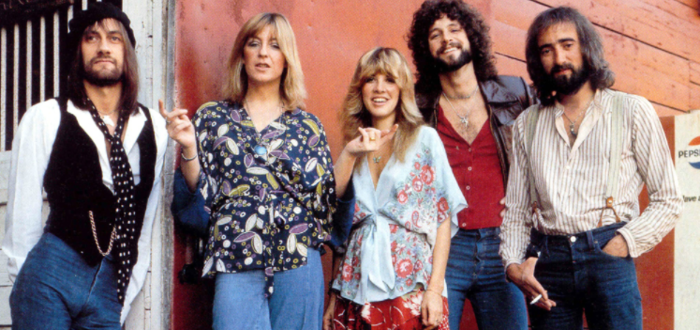 In honour of the new Guardians of the Galaxy Vol 2 trailer, our track of the day today is Fleetwood Mac's classic 'The Chain'.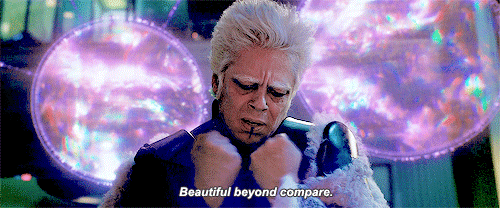 From their best-selling album Rumours, 'The Chain' was released in February 4 1977, making it 40 years old this week! Not only is it one of Fleetwood Mac's best songs, and my personal favourite, it is the only song to be credited to all five members of the band.
Rumours? No, it's all true…
The British-American countryish-rock band consisted of Stevie Nicks, Lindsey Buckingham, Christine McVie, John McVie, and Mick Fleetwood at the time of the release. The song was comprised of lots of different pieces that different members of the band had worked on separately. It was then literally sliced up and stuck back together from different recordings. The drums and guitar were the only instruments recorded together! The original lyrics are credited to Stevie Nicks with help from Buckingham during later development, with the famous final section written by John McVie and Mick Fleetwood. For a mish-mash production, the whole work is an amazing example of a classic rock TUNE!
It's a great track that I think perfectly suits the new Guardians trailer. Not only is it a well-known classic 70s rock anthem, if a little less danceable than the first film's soundtrack, you could say it represents the mish-mash group of space-dwelling heroes a little too well. Hopefully the Guardians' fate is a little better than the members of the band, though. The release of this song marked an end to a lot of the relationships within Fleetwood Mac itself. Yet isn't it from pain that the best music comes from?
Have a listen, and if you've never heard this song before (seriously, where do you live?) you are about to be educated.
Are you looking forward to the new Guardians of the Galaxy film? Let us know in the comments!
(PS Anyone get my heading reference?! 10 points to your house if you did!)