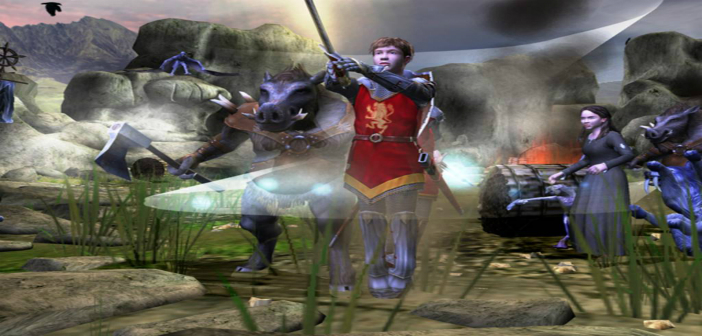 Replay: The Chronicles of Narnia
I have been stuck in a fantasy world – honestly, for the majority of my life – but particularly these past few weeks. I have been thinking about older series that I used to love as a child. One that came immediately to mind was The Chronicles of Narnia. As a fan of the books and first movie, the Playstation 2 game has a warm place in my heart.
The game was based on the first movie, The Lion, The Witch and The Wardrobe which came out in 2005. The same year as the film. When I first played it, shortly after its release, I had been obsessed with the books and movies. Therefore, the game gave me a highly immersive and interactive twist into a world I already knew, with characters I was already familiar with (and, as I was close enough to Lucy Pevensie's age at the time, I wanted nothing more than to be a part of this world).
More than that, the game had a great multiplayer feature and this is why I have chosen Narnia as my game for Replay. I have several fond memories of spending hours and hours playing this game with my sister. My sister was never someone who played video games much. But she would never fail to play this game with me. Interacting hugely in the battles, even so far as pretending we were the characters on screen and speaking to each other as we played as them. It is one of my fondest memories as a child at home. It's all thanks to this game – so I may be biased in my opinions!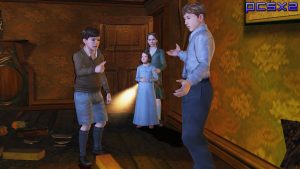 Personal fondness aside, the game itself is just fun. It doesn't have anything game-changing (pun intended) qualities in terms of combat, gameplay or such. However, it allowed me as a fan of the movie to become completely immersed in a familiar story and to feel a full part of the action. It allows players to fight in several battles, to work to save each other and to get deep into the action. You can help Lucy and Susan fight the Wolf at Aslan's camp. Or feel the terror as Peter and Edmund flee from the minotaurs and orcs. Various scenes left me sweating, my heart pounding and feverishly hitting random buttons to make sure I hit at the right points.
I enjoyed the overall layout of the game. They chose to shorten cinematics to a minimum so that fans of the franchise don't feel like they are just re-watching the movie. Still, they included just enough plot to keep you on track plot-wise. It also included battles that might have been excluded in the film or shortened but makes them enjoyable and exciting.
The game gives you opportunities to play as each of the Pevensie children. Their individual strengths, weaknesses and variations in ability are portrayed. Lucy is distinctly a character made for healing, while having some impressive fighting abilities of her own. Susan is equipped with her trusty bow, and Peter and Edmund both have their swords and shields. Their tools remain true to the presents Father Christmas gives them in the film. While the game may be lacking in terms of upgrading the children's armour, as is the case with many fantasy games. But, you almost don't mind because that is not what the game is about.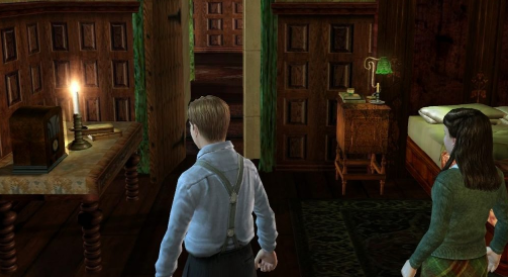 While the game allows you to collect coins to purchase upgrades and to level-up, the most fun one can have with the characters is the team-up features. Two characters might interact with one another and use each other to fight their enemy together. While this is probably more fun in the mulitplayer mode, it is a great feature nonetheless.
The beginning of the game is near-identical to the beginning of the movie, with the more exciting action drawn out in the gameplay. We can move throughout the Pevensie's house. We can play as Susan as the house, falling down in fire around you, looking for the others. Later on, you can explore the beautiful mansion belonging to Professor Kirke.
Actors returned for the voice acting, which makes it better for fans of the movie. Especially since the game adopts their likeness. The scenery, backgrounds and creatures are beautifully and skillfully crafted. The music and sounds are akin to the film, for those who enjoy that sort of thing in their games!
Like anything, the game isn't perfect. And if you're looking for a completely unique game taking place in the land of Narnia, then you will be severally disappointed. However for what it is, I can hardly fault it. It is not a necessarily challenging game. Despite recalling several instances where I wished to rip my hair out. I hold a love for the game that cannot be swayed.
I'd really recommend dusting off your PS2 and locating a copy, if you can. I know I will be!
Doing a little of this, a little of that. If you see me holding a camera, run!