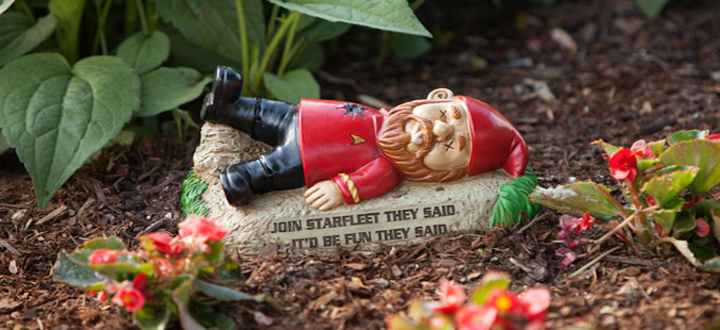 Star Trek Next Generation Lawn Gnomes Now Available
Following the success of their Star Trek garden gnomes, ThinkGeek.com has released a Next Generation line. The set features Riker (who in fairness was already aesthetically halfway to gnomehood), Data, Picard and Worf. My personal favourite is the Borg gnome, which I can't help imagining working as a form of home defence in the style of Invader Zim.
The gnomes are made of durable cast polyresin and stand eight to ten inches tall each. Additionally, if you're more of a Kirk fan, ThinkGeek.com is more than happy to oblige! The original collection features Kirk, Spock, Gorn and a rather morbid Redshirt. The gnomes are a guaranteed way to make your lawn out of this world!
What do you think? Would you buy these? Let us know in the comments!