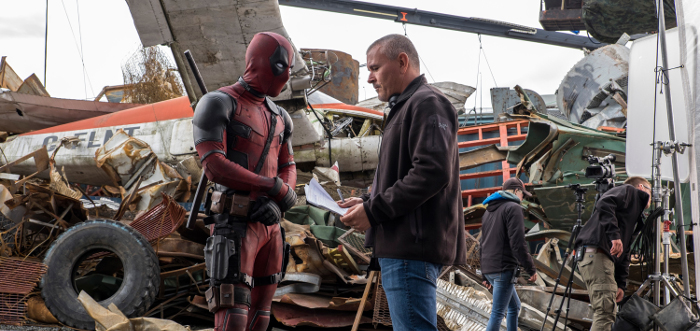 Deadpool 2 And Tim Miller Part Ways
Deadpool has been one of the greatest surprises of 2016, and now the director of that film, Tim Miller, has left the sequel.
Miller cited the ever popular 'creative differences' for the reason for leaving the project. The differences have apparently arose between Tim Miller and star Ryan Reynolds. According to Variety, this is an amicable split between Tim and the studio.
Miller had never officially signed on with Fox to direct Deadpool 2, but was a part of the creative team as pre-production had already begun. Ryan Reynolds has shown great love for the character, and so this comes as some what of a surprise. The two were very instrumental in getting the first film both made and released. This proved to be a great success and is the seventh highest grossing film of 2016, and the highest grossing R-rated film of all time.
Fox has already begun auditions for the cast of Deadpool 2, with a short list of actresses for the character of Domino already revealed and many actors lobbying for the role of Cable. This means the studio is now actively searching for a new director. Could the change of directors affect the chemistry established in the first installment? With the return of Paul Wernick and Rhett Reese as the script writers, the overall feel of the film should still be the same.
Perhaps this is the time for Ryan Reynolds to make his directorial debut, but then again, perhaps not. Heroic Hollywood presented Matthew Vaughn as a possible replacement for Tim Miller. The bottom line is that a new director is needed. Deadpool 2 is slated to hit theaters in 2018. Who do you think should be the new director? Let us know in the comments below.