Aliens – Style Saturday
In case you hadn't heard, the Rosetta Probe mission ended yesterday, and in honour of that today's theme on The Arcade is 'ALIENS & SPACE'.
We put together two outfits for men and women inspired by aliens so take a look below and hopefully you'll be inspired to rock some alien space fashion this weekend!
Women
For the women's look, we picked out lots of cool, fun space and alien inspired items, including a super bright lime coloured lipgloss (so if you're feeling adventurous feel free to use for a night look!) and a set of galaxy earrings.
Pick out a t-shirt with an alien insignia and pair with a pair of plain black jeans or jeggings as well as a hologram bag to really stand out from the crowd. To bring out the space theme, go for silvers like a pale holographic nail polish and sparkly trainers.
To complete the look, choose a fun phone cover with an iconic alien image. We chose an abduction, as it combines both the alien and space element!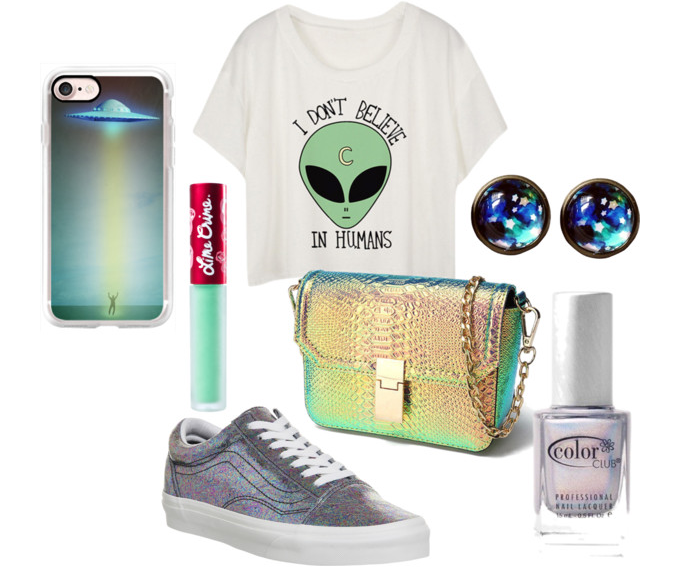 T-shirt €7.29 | Shoes €75 | Bag €18 | Earrings €6.21 | Phone Case €36 | Lip Gloss €18 | Nail Polish €24
Men
For this look, go heavy on the alien insignias! You can do this by going for a hat with an alien face, a fun t-shirt with a quirky slogan or you can try the more subtle approach like on your phone case or socks.
Make sure to dress comfy and slouchy in honour of all the alien fanatics in space movies and go for some chrome or holographic headphones as well.
Overall, have some fun with it and add some extra shiny/metal accessories for nighttime!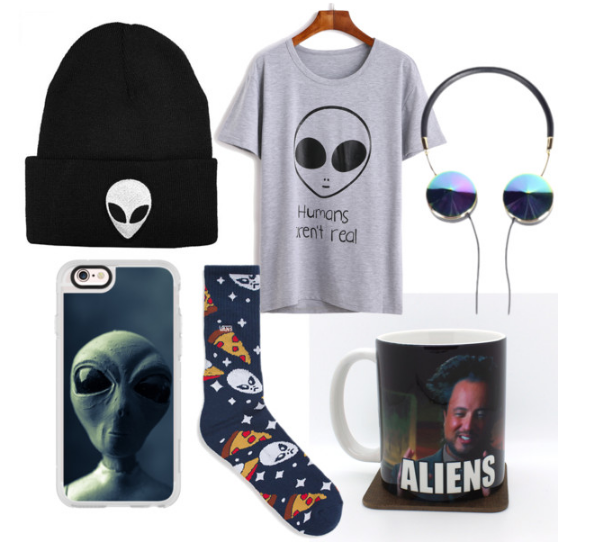 Hat €13 | T-shirt €7.11 | Phone Case €36 | Cup €13 | Socks €8.90