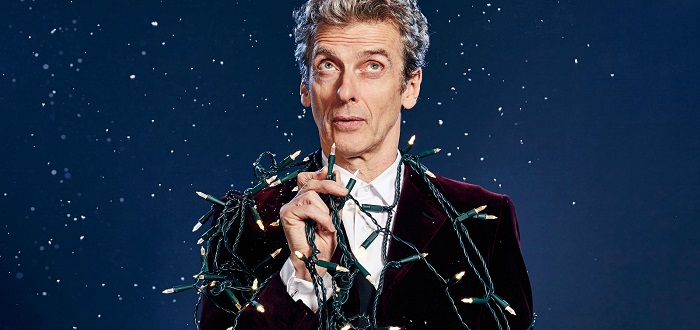 Doctor Who Christmas Special Features A Superhero
Fans of the Doctor Who series, or Whovians, have been waiting with bated breath since the last season concluded almost a year ago. Season 9 received mixed feelings but ratings remain strong. This is despite some breakaway in fandom since Capaldi took the helm and dropping viewing numbers.
Christmas specials always draw good numbers and are often kept under wraps. Therefore any hints of plot or characters are few. There has been confirmation of a new companion Pearl Mackie for season 10 but not until April 2017.
Recent reports hint at different Christmas companions. River Song's assistant Nardole, played by Matt Lucas, is set to return alongside a new 'superhero'. Justin Chatwin (Shameless US, War of the Worlds) will be in this as yet un-named role.
Chatwin is expected to play a "brash figure with an American accent". This may be another attempt to appeal to the BBC America audiences similar to Matt Smith's outing in America in Season 7. The reports also say that Lucas will continue in the show after the special, yet none of these points are confirmed in any way by the BBC or Stephen Moffat, who wrote the episode.
All that has been confirmed is that the special has "a lot of heart…[and] a lot of brain too". Christmas specials of late have been heart-wrenching so it's likely the audience, much like Mark Gatiss reading the script, will cry.
Are you excited for the new season? Let us know!