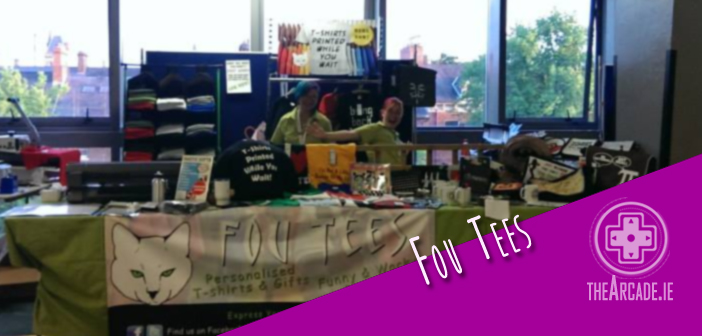 Fou Tees – Player Select September 2016
Picking up nerdy fashion isn't as hard as it used to be! The web is dominated with gimmicky t-shirt sites peddling awesome little designs and then there are the retailers who dump their merch online as well. How on earth does an Irish retailer stand out in all that cotton blended noise?
Ask Fou Tees! The Northern Ireland based retailer might be a small fish in a very big pond but it doesn't act like it! Excelling not only in the quality of their goods, they've a fantastic turnaround on ordering/delivery matched only by their customer service.
If you've ever attended a convention in Ireland then chances are you've met the wonderful Aoife, Imelda and the team. If you've never stopped to gawk at their amazing wares then you're missing out big time! Do yourself a favour and make sure to check their work and merchant stall out the next time they appear at an Irish con!
To see just what Fou Tees offer and to find out what event they're heading to next make sure to follow them on Facebook. For more information on pricing and to find out how to place your own orders check out their official website!
Editor-in-Chief, part-time super villain and hoarder of cats. If you can't find me writing, I'm probably in the kitchen!