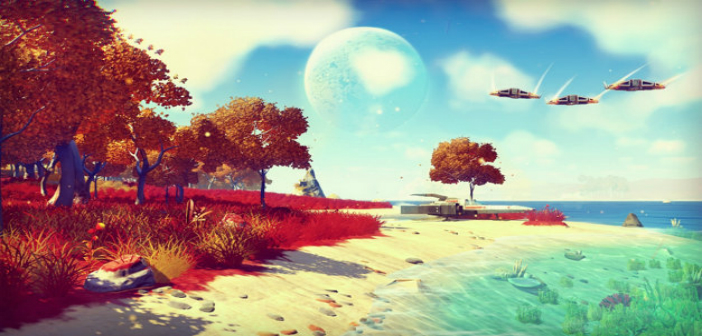 Style Saturday – No Man's Sky
No Man's Sky has taken the world by storm (literally) ever since it was released earlier this month. The long-awaited video game hasn't disappointed, with its magnificent and beautiful open-world gaming experience. Every player has been astounded by the level of detail and beauty put into creating a unique game that is something new and special every time you play it.
No Man's Sky has certainly enhanced my interest in space and the outer world. Check out this week's outfits inspired by the game!
Women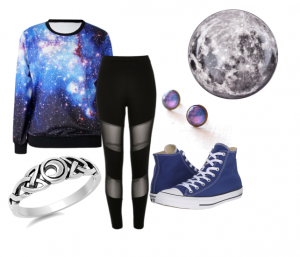 No Man's Sky is all about discovery in the wider galaxy. This galaxy themed sweatshirt gives us a glimpse at the endless possibility in that outer world just waiting to be explored. The earrings are themed in a similar fashion. As someone who isn't a great fan of huge earrings, I think they are small enough to be easily managed in any day-to-day look.
The black leggings are combined with mesh which is not something often seen but is quite stylish and gives it a unique style, much like the game itself!
To finish the look, I chose a silver moon-themed bracelet which adds to the vast-theme of the look.
Converse €32 | Earrings €15 | Sweatshirt €26 | Leggings €30 | Bracelet €4.70
Men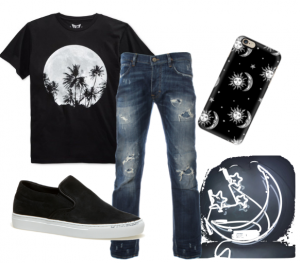 For the guys, I've chosen a moon-themed t-shirt. The tropical element to the t-shirt enhances the beauty of the planets found within the game. The planets contain more than just dusty, wide open spaces but have unique wildlife which really makes the game fun.
The look is a little dark so it might be a good idea to add a colourful jacket to add to wild aesthetic of the game!
Ripped jeans are proof that you're a ready-made adventurer too and a pair of comfortable shoes means you're always ready to take to the skies!
To finish the look, a sun and moon themed phone case means that space is never too far from your reach!
Shirt €46 | Jeans €110 | Shoes €77 | Phone Case €35
Doing a little of this, a little of that. If you see me holding a camera, run!