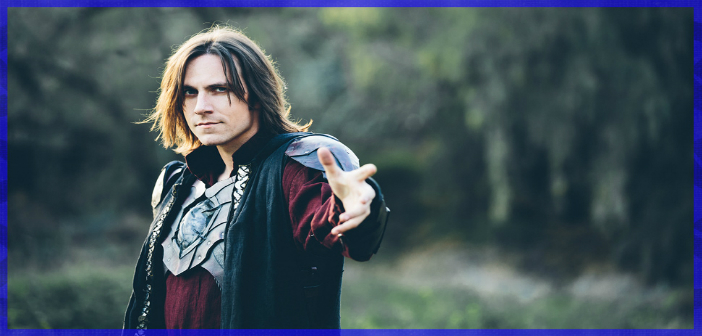 Voice Actor Matthew Mercer To Pen Dungeons And Dragons Book Series
Anyone who plays or has an interest in Dungeons and Dragons have probably come across the Geek & Sundry web series Critical Role. And if you haven't, you should definitely check it out!
Critical Role is run by Geek & Sundry (a website created by Will Wheaton (Star Trek) and Felicia Day (Supernatural)). The show follows a group of "nerdy-ass voice actors" on their Dungeons and Dragons campaign. These famous voice actors get together every week on the Geek & Sundry Twitch to play their D&D campaign, written and DM'd by Matthew Mercer. Mercer is most famous for his roles in video games and anime, such as Macready in Fallout 4 and Levi in Attack on Titan, to name a few.
Now Matthew Mercer is teaming up with Geek & Sundry and publishing group, Green Ronin to create a series of books following Mercer's original campaigns. The books will feature the Critical Role team – Vox Machina. The cast includes Liam O'Brien, Laura Bailey, Ashley Johnson, Travis Willingham, Sam Riegel, Marisha Ray and Taliesin Jaffe. Together they play a diverse array of characters with storylines which would be perfect to adapt in book form.
Green Ronin Publishing released the following statement: "The first book in the series will detail the continent of Tal'Dorei, where most of Vox Machina's adventures take place."
The book will be titled Critical Role: Tal'Dorei Campaign Setting. It will be written by Matt Mercer himself. He will collaborate with some designers also to add to his work. About the book, Mercer  said: "The request I get most often is if I'd be interested in releasing my world to everyone, allowing them to set their own home games in a detailed Exandria. […] I am so happy to be able to finally say yes! I've put so much of myself into Exandira and Tal'Dorei these past years, and am so excited and proud to be working with Green Ronin to bring Exandria to our community and the gaming community at large!
The book is set to be released in spring of 2017. It is definitely an exciting time for any Critter!
Critical Role goes live every Thursday and is later released on the Geek & Sundry website. They can also be found on their YouTube Channel.
Doing a little of this, a little of that. If you see me holding a camera, run!