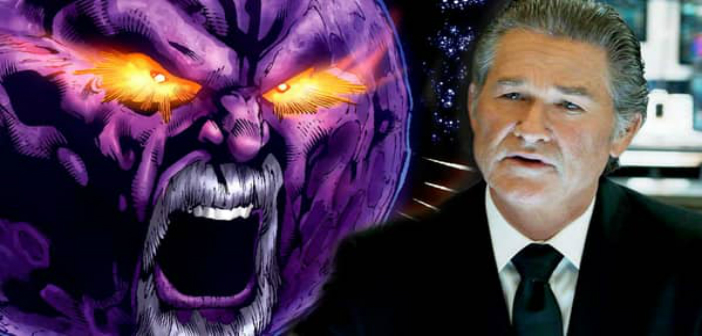 Kurt Russell Was Cast In Guardians Vol. 2 Because Of Chris Pratt
In a recent interview with Empire Magazine, writer/director James Gunn explained how actor Kurt Russell became involved with the film. The director announced Russell would play Star-Lord's father. Gunn revealed that the idea came about because of a suggestion made by Chris Pratt, Star-Lord himself. Gunn was clearly excited by the suggestion.
"He was actually not in my head initially but one day Chris suggested him and I would have been really disappointed if he'd said no," Gunn admitted. "Hey, if you have to cast anything, Kurt's a pretty good way to go."
Many fans are excited to see Russell playing the role. Not to mention finding out how Star-Lord reacts to meeting his father for the first time.
"You're going to see these characters having to endure the realities of being in a family. You're talking about a guy who's been longing to know who his father is for a long time. He'll discover if that person lives up to the expectations he has in his head."
Ego, Star-Lord's Father
Kurt Russell will star as Ego. Images of his costume were revealed through Marvel Digital Media vice president, Ryan Penagos' Twitter back in July.
Guardians of the Galaxy Vol. 2 comes to cinemas in May 2017.
Doing a little of this, a little of that. If you see me holding a camera, run!