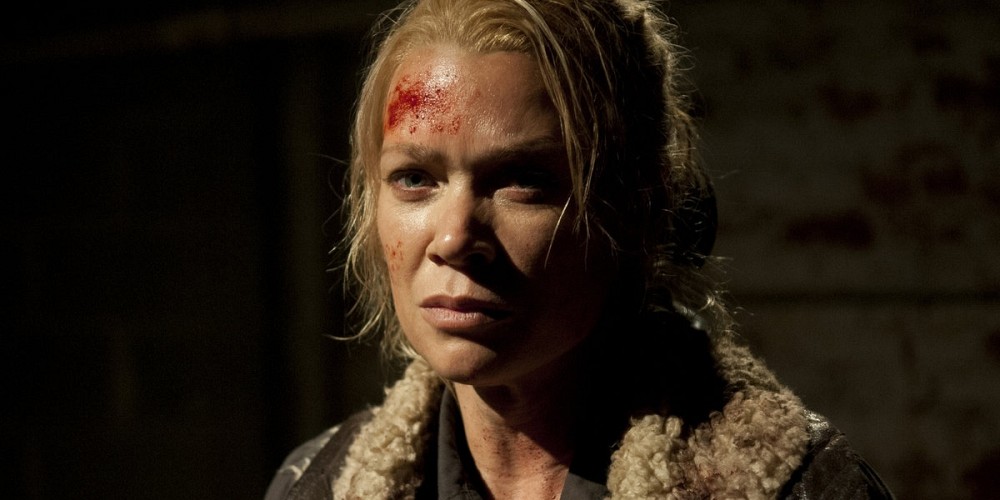 The Walking Dead Had Other Plans For Andrea
The Walking Dead over it's six seasons, has been well known for it's willingness to kill even the shows seemingly pivotal characters (although the Glenn incident from the most recent season perhaps suggests a sea of change on that front). This was no more evident than it has ever been when at the climax of a season 3 they killed off series stalwart Andrea. However it would seem that this was not the original plan for the character.
During an appearance at the recent Walking Dead themed Walker Stalker Con, Laurie Holden, the actor who portrayed Andrea on the show, revealed that she originally signed a lengthy contract that should have lead to her still being part of the cast for the upcoming season seven.
Showrunners
Holden made the following comments:
"Well I had an 8 year deal, I was supposed to be there until the end. I was supposed to end up with Rick. I was supposed to save Woodbury on a horse, and I was buying a house in Atlanta. I got the call at 10 o' clock the night before, while I was shooting, from the show runner who is no longer apart of The Walking Dead, saying that they couldn't write the episode and that he was killing my character. So we all got the script everybody on the set was sobbing. I felt like I got shot. None of it was supposed to happen the way it did."
The show runner that Laurie Holden is referring to is of course is Glen Mazzara. Mazzara joined the Walking Dead team following Frank Darabont's now infamous exit from the show due to "creative differences" between himself, AMC and series creator Robert Kirkman. Mazzara would then also leave the show when season 3 concluded to be replaced by current show runner Scott Gimble.
As fans of the comic books who also watch the show will note, much of Andrea's story arc has been split amongst other characters in the series. The most notable change being Michonne romancing Rick in Andrea's stead.
As to what actually went on with the creative direction of The Walking Dead at the time is anyone's guess. But when you consider Andrea is still alive and well in the comic books to this day it must have been pretty drastic for the show runners to kill off such an important character.
The Walking Dead returns to screens for season seven in October.
Words by Matt Conroy