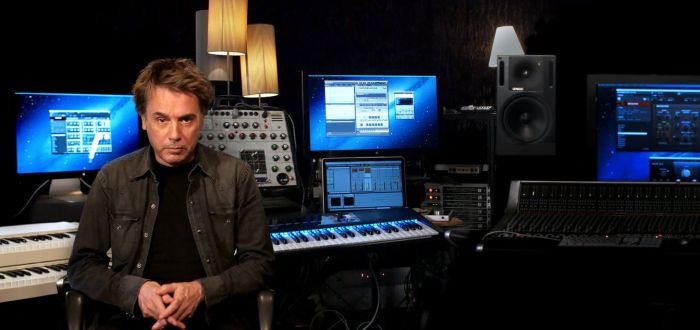 At the time this article goes live, I'll be on a bus on my way to the airport. When I'm going to the airport I always do this. I take my iPod out, close my eyes and listen to Jean-Michel Jarre. To be more specific, I listen to Oxygène. It's one of my favourite albums and it relaxes me.
Because I'm most certainly doing this right now, I just hope that in a weird moment of synchronicity I'm listening to Oxygène IV, which I chose as the track of the day, at the same time you're reading this because that'd be fun. Also it's such an iconic piece, you might have listened to it without knowing who played it.
Jarre's inspiration for this album came after Charlotte Rampling gifted him a picture. The one you see above in the video, he ended up using it as the album cover after securing permission from the artist. He worked on the album for eight months, in a studio he improvised in his apartment, using several analogue synthesizers. From those humble beginnings, the album went on to sell millions of copies and made Jarre a star.
If you liked this, you should listen to the whole album. Also, Jean-Michel Jarre will be playing in Dublin this October. He knows how to put up a great show, and if you are on the fence I have two words for you: Laser Harp.
Angry Spaniard, adoptive Irishman. Writer, reader, tea drinker and video game player/designer.