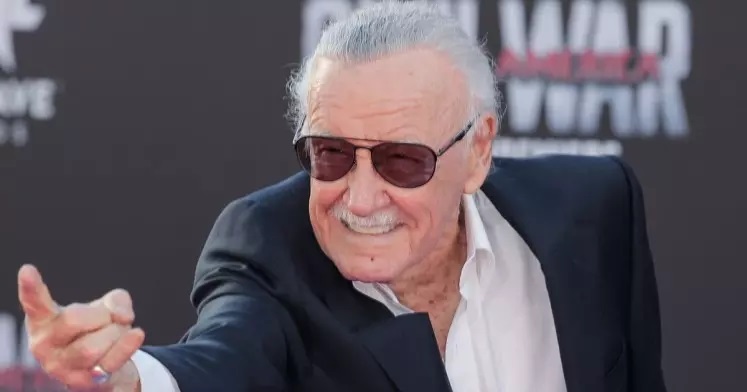 New Superhero Franchise From Stan Lee
Nitron is the the new superhero franchise unveiled by Stan Lee.  Here at The Arcade we don't go in for jokes about people retiring. The legendary non-retiree just unveiled a new superhero franchise that has a Secret Invasion vibe about it. It's is focused on an advanced species living in secret on modern earth. 
An interesting thing about the new franchise is that it's multi-platform. We're going to be able to access Nitron in the Cinema, on TV and digitally. You know, nothing special. According to Variety, a comic book will serve as the spine of the franchise, with film, TV, and digital (maybe games?) building from there.
Excelsior!
Benaroya Pictures will be producing the franchise, after securing a 50 million dollar initial fund. Benaroya Pictures is the company of Michael Benaroya, who will act as a producer alongside Keya Morgan. Morgan is currently directing and producing the documentary Marilyn Munroe: Murder on Fifth Helena Drive. Benaroya has worked on a number of films, including Kill Your Darlings and Margin Call.
Lee expressed enthusiasm for the new venture:
'It's a pleasure to partner with Michael Benaroya and Keya Morgan on 'Nitron', I am excited for everyone to explore the amazing world of 'Nitron' with us.'
Stan Lee was the editor-in-chief of Marvel Comics from 1945 to 1972. He is a former president and chairman of Marvel Comics. You might already know some of the characters Lee created like Spider-Man, The Incredible Hulk, The Avengers and Iron Man. 
With him creating an entire new franchise, somebody's seeing dollar signs.  
Excelsior! (I guess?)