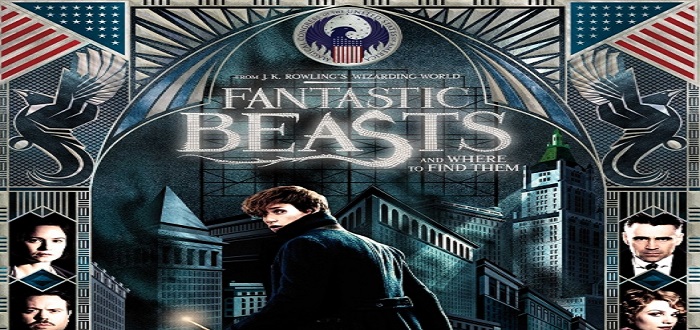 The Harry Potter fandom got excited when it was announced that Fantastic Beasts was to have a panel at this weekend's San Diego Comic Con. Only trickles of news have been revealed thus far and this was an opportunity for more details and a new Fantastic Beasts trailer to be released.
As we reported earlier this month, the director of the Harry Potter spin-off David Yates had promised 'new clips' and news of the sequel. Further information revealed a great deal of the cast was to attend a panel on Saturday at around 3pm local time and this did not disappoint.
Along with a new poster revealed at the convention, fans were treated to a full new trailer. This included a full look at the basic plot, our own Colin Farrell as Graves, some looks at the all important magical creatures and Newt's new friends, witch and no-maj alike. Don't take my world for it, be blown away by the newest trailer below:
The panel however included much more than just the trailer as it ran for almost 30 minutes. The ever charming Eddie Redmayne started the occasion with some spells and free wands for the audience and things progressed in a magical fashion from there.  A great deal of the cast were present to talk about the film including Katherine Waterston, Dan Fogler, Alison Sudol, Ezra Miller and Colin Farrell, along with director David Yates. It was revealed that a fan favourite creature, the Niffler and many other creatures would be in the film. The full panel can be watched online below.
Fans lucky enough to have comic-con tickets were given the royal treatment with WB having almost all the main cast at the signing booth. Also on offer was a special Fantastic Beasts bag and a "Wand Master Training Station ".
Fantastic Beasts and Where to Find Them will be released in Ireland on November 18th. Make sure to catch up with all the news via the Fantastic Beasts tag and tell us what you're looking forward to seeing in the comments!