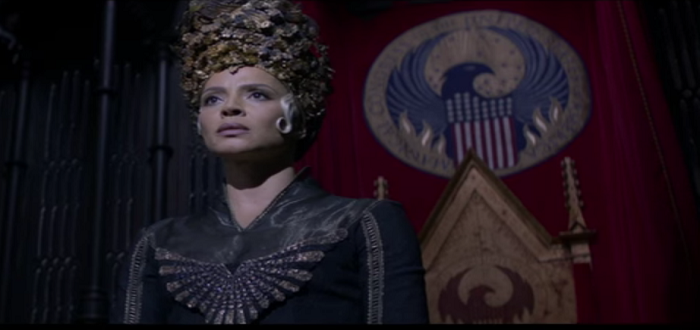 Details On Fantastic Beasts Movie Released
With Fantastic Beasts, the latest in the Harry Potter franchise, hitting cinemas in November, updates are finally starting to come through the internet. The original rumours that it was to be the first of a trilogy were starting to look true as Potter maestro and Tarzan director David Yates has confirmed Rowling has written the second script and was working on the third:
[J.K. Rowling]'s written the second one, she's got ideas for the third one.
But as we recently reported, new interviews have revealed that it "takes the story in a whole new direction", confusing fans as to whether Newt's story will be continued or whether it will bring in other areas of the Wizarding World.
The good news is that Fantastic Beasts is to have a panel at this year's much salivated over San Diego Comic Con, so we're excited to see what new information is heading our way!
As with most things concerning the Wizarding World, there isn't much information yet, only that director Yates has said the following:
"It's very exciting and I'm editing it at the moment and it's coming together really well. We're going to take a few clips to Comic-Con very shortly and we're working on the second one as well."
The First in the Trilogy
In other Fantastic Beasts news, the actress playing MACUSA president Seraphina Picquery, Carmen Ejgogo, revealed some facts about her character. Picquery is the American version of the Minister for Magic and is to be left-handed, Ejgogo insisted. She also had a hand in designing her costume, with particular influence in terms of jewellery:
"I'm left-handed actually, naturally, but I know that that's a very magical trait. I'd be thought of as a witch years ago. So I wanted to really emphasize my left hand and I thought we could put rings on it. Colleen was really into that idea," Carmen said.
A range of other articles on the Fantastic Beasts and Where to Find Them movie can be found on Pottermore – check out the trailer and featurette here!