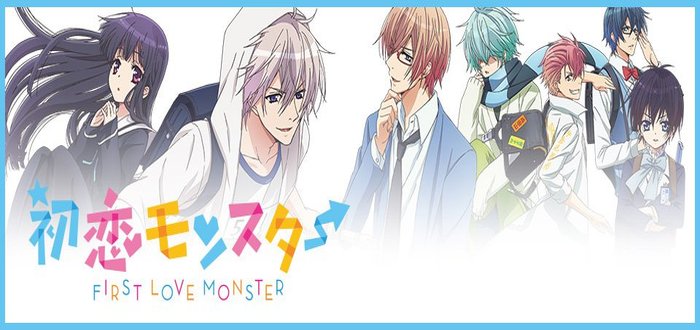 Stage Play In Development For 'First Love Monster' Anime
With the rise of anime adaptations and stage plays, more and more popular mangas are coming to life right before our eyes. First Love Monster (Hatsukoi Monster), the popular shōjo manga is the newest addition to this list it seems. A stage play of First Love Monster has just got the green light, after its debut anime adaptation originally aired only a few weeks ago on July 2.
For those new to the series, Yen Press who is releasing the translated manga describes it as:
'When fifteen-year-old Kaho Nikaidou leaves her sheltered home to start life anew in a Tokyo high school dormitory, the last thing she expects is to nearly get hit by a truck! Saved in the nick of time by a handsome stranger, Kaho falls head over heels for him and, after finally tracking him down, boldly confesses her feelings. Turns out Kaho's mystery saviour, Kanade, is the son of Kaho's new landlord! The handsome object of Kaho's affection agrees to go out with her, but her newfound bliss is short-lived when it turns out that her new boyfriend…is a fifth-grader?!'
Would you like to see this stage play adapted over this part of the world? Let us know in the comments below!
Just perpetually screaming about fictional boys