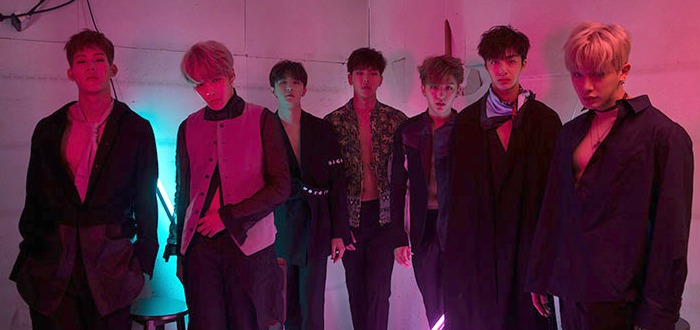 Kpop Weekly Reccomendations: Monsta X Special
For this week's recommendations, we're going to focus on our favourite rookie group Monsta X! A few months back, we introduced them as part of our list of 'K-Pop Rookie Groups To Check Out' but today, we're going to highlight some of their best tracks since their debut.
Monsta X debuted after being part of a TV show from Starship Entertainment and MNet called 'No Mercy' in 2015. They have seven members, aged between 20 and 24 years old. (Noona fans, you're probably safe!)
Their debut track, called 'Trespass', an addictive hip-hop track with an energetic and powerful dance to go with it! It's from their first mini album of the same name.
They released their second mini-album just months after the first, and with it released the music video for the title track 'Rush'. This track is full of different style raps, flows and beats that make it pop!

From the same mini album, we also want to talk about the song Hero. This is definitely one of their most popular hits, with over 14 million views on Youtube. (It may have gotten about an extra million from us drooling over the sexy shirt lifting dance!). The lyrics talk about how they can be your hero, and protect you from the guys who will make you cry.
The boys third mini album 'The Clan Part. 1 Lost!' dropped earlier this year. The title track 'All In' is a fantastic trap song and has rather emotional lyrics. Between the rapping and the beats, you can really feel that the guys are "all in" for the girl they love.
Announcement!
In addition to falling in love with them, Kpop Ireland members are making a bid to get Monsta X to consider Dublin as a destination for any future European tours they may have! As part of that we are sending them a video invitation. If you would like to help us out and be part of this project, please head over to Facebook and join our group page. All the information is in the Events section!