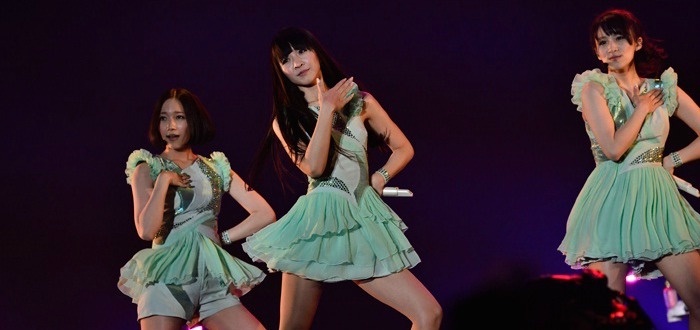 The Life of Live – Life in Japan
Regular readers of this column will, in the not so recent past, have read about what it's like to be a fledgling musician in the land of the rising sun. It's a difficult path to navigate, with pay-to-play venues and unique pre and post-show rituals, but those who fight through those difficulties will reap the rewards of a great show, so it works out in the end. As I mentioned previously, Tokyo's live music scene doesn't need to emulate any other in the world; oddities aside, it's objectively one of the best there is.
When it comes to bigger events, such as stadium or arena sized pop concerts, Japan is, predictably, no less unique. Recently I attended my first huge pop show since coming here (I'm rather ashamed it took me so long) and although it was a far cry from how similar events would go down in the western world, there was a lot about it that made me feel like we could really learn something from how our Japanese friends do things. Starting with the tickets.
It's no secret that the western live music community has issues, to the forefront of which are ruthless ticket scalping and a seemingly relentless increase in the exclusivity of the tickets themselves. Recent exposés have confirmed that the general public have little to no chance of actually getting the tickets they want, as if anyone who hadn't spent a Friday morning or two hovering sleepily over the refresh button on ticketmaster at 8.59 a.m didn't already know that, and artists are going to increasingly odd – and unfortunately ineffective – lengths to try and keep scalpers out of the equation.
In Japan, getting a ticket to a pop concert isn't easy either, but for very different reasons. More often than not, bigger acts (including AKB48, Babymetal and, as in my case, Perfume) will hold lotteries on their websites. Fans can enter the lottery, and if they're lucky enough to win, they can buy a ticket. At first glance, it feels restrictive and odd, but this is a practice that makes fundamental sense for the culture it exists in. In Tokyo alone, population density is higher than anyone would even like to admit. Given how difficult it is to get a ticket to something in Dublin, imagine how quickly tickets would be snapped up in Tokyo.
Not only that, but Japan's work culture means that standing poised and ready by the 'buy now' button at exactly the right time isn't a luxury afforded to many. This lottery system gives everyone a fair shot, provided of course that they've gotten the entry code that comes with physical copies of the artists latest release. Japan's physical music sales are still pretty solid in comparison to the western world, and giving live access exclusively to the real fans, the ones who spend their hard earned cash to support the music they enjoy, turns out to be a pretty decent incentive to get people into brick and mortar stores. It's unusual, but its an eco-system, and it works.
Once you've got your ticket and the day itself arrives, you'll probably be surprised to learn (I certainly was) that big concerts are, quite literally, all-day affairs for most Japanese people. The shows usually start early, in some cases as early as 4 p.m, and most big venues are in bustling but relatively remote areas such as Chiba or Yokohama, so it kind of makes sense to just make a day of it.

Fans also like to show their support during the show by wearing the merchandise, which means most fans make time to go and buy a T-Shirt – and a branded towel, which I very much regretted scoffing at once the show began – and change into it before hand. Venue permitting, there can also sometimes be photo area with props or something for fans to pose with. In the case of Perfume, the west hall was lined with COSMIC EXPLORER photo spots and look-alikes in costume posed happily for photos with fans throughout the arena. Japanese people love taking pictures, so it makes sense that an event such as this would provide ample opportunities to do so.
As is the case with most big live shows in Japan, photography is strictly forbidden within the main room itself,
and even in a huge event hall like Makuhari Messe, a great deal of effort has gone into making this policy surprisingly enforceable. Not that it really needs to be enforced, Japanese people generally love systems and rules, and feel no impetus to break them for the sake of a 10 second shaky video they're never going to watch again anyway.
If there's one area where Japan's live music rituals will probably forever baffle me, it's their inter-song banter. Where most bands in the west will chat a little between songs, and some choose to fire through their set with barely a thank you, in Japan not only is it obligatory, but the audience expect it. They call this section of the show, 'MC' and more often than not you'll see it written on set-lists and even, I swear this is true, included as its own track on live albums and DVD's.
In the case of Perfume, their MC content was presented in two parts, one of which included an impromptu conversation with an adorable 7 year old girl in the audience, the other a live roulette game to choose the next three songs and a bizarre rendition of an apparently famous song where the audience had to speak Spanish. Combined, these sections must have formed at least twenty-five minutes of what was a two hour show. Take that to the west and people would demand their money back, in Japan, it's all part of the experience.
Overall, Japan seems to have a knack for big events that we could really learn from. Oddities aside, each part of the experience, buying merch, posing for photos, being told to put your phone down, left a very good impression on this concert goer. If only they knew how to keep a party going past 8.30 p.m.