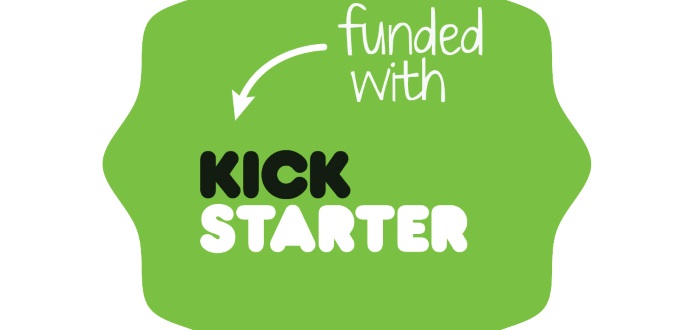 As 2016 enters the 2nd half of the year, it seems Kickstarter funds in 2016 are half the amount 2015 campaigns took in.
The report comes from Ico Partners, who track trends in crowdfunding and gaming. It shows that although a similar amount of computer game projects are available to fund, the amount of higher price products are lacking in the first half of 2016. Ico Partners state – "A meagre $8.2m was raised, compared to more than $20m in the previous period, and this despite having more or less the same number of projects funded."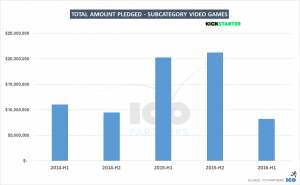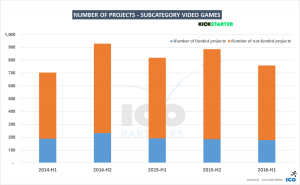 Cause and Effect
In 2015, big name projects with big name developers such as Shenmue 3, Yooka-Laylee and Bloodstained raised £4.7m, £2.1m and £4.1m respectively, helped with the overall money intake on Kickstarter. This report may indicate a declining interest in using crowdfunded for high end, big budget projects in 2016.
Pair this with the long delayed release of high end Kickstarter funded projects such Mighty No. 9, which disappointed many fans and critics, trust in crowdfunding projects that are in the early stages of development may shy away people from launching or investing in the project.