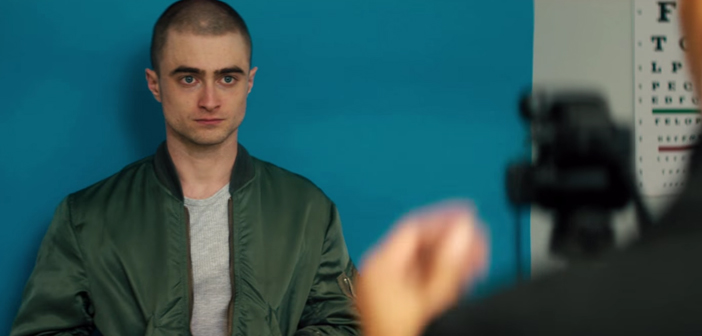 Daniel Radcliffe's Latest Film 'Imperium' Gets a Trailer
If one ever needed to ask the question 'Is Daniel Radcliffe breaking away from Harry Potter', by now the answer is a resounding yes. The latest in a string of film from the workaholic actor is called Imperium and it has just received it's first trailer.
09Thankfully this one will reach Irish cinemas.
https://www.youtube.com/watch?v=-QRs4S4xoWk
The Harry Potter alumnus stars as Nate Foster, a FBI agent who has gone undercover in a white supremacist Neo-Nazi group. He quickly enters a very dangerous world while maintaining a very delicate balance between his own morailty and the right-wing's groups ideals in this film inspired by real life.
Looking The Part
To get that Neo-Nazi look Radcliffe was sporting a bald head for quite some time which caused some giggles while promoting Victor Frankenstein with X-Men's bald Professor Xavier, James McAvoy. This is not Daniel's first foray into non-fiction as he recently portrayed Rockstar Games' Sam Houser in a badly received tv movie named The Gamechangers. He has also been signed up for a few films based on true events, including Brooklyn Bridge and Tokyo Vice but unfortunately nothing has come of them thus far.
Radcliffe seems to be one for the trio, as much like two or three years ago when Kill Your Darlings , What If and Horns came out in fairly quick succession, he has three films hitting cinema close together. In America both Swiss Army Man and Now You See Me 2 are doing fairly well and Imperium will be released there in August.
Daniel Radcliffe is currently staring in the Off-Broadway play Privacy and has recently finished filming Jungle for which he lived on a chicken drumstick and cigarettes for a period. Imperium will be released in Irish cinemas September 19th.