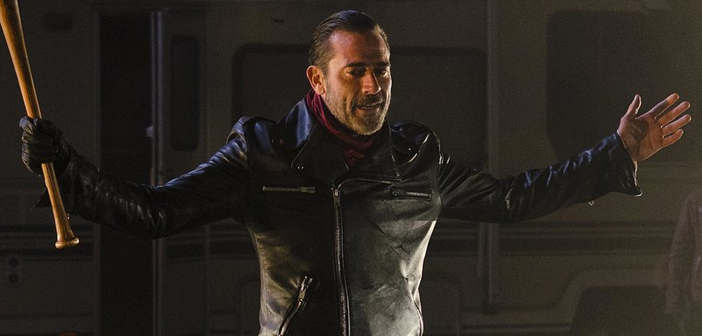 The Walking Dead's Negan Made Series Regular
*Spoiler Warning for Walking Dead Season Six Finale!*
Jeffrey Dean Morgan's villainous Negan isn't going anywhere, it seems!  According the Hollywood Reporter, Morgan has been bumped up to series regular alongside Tom Payne (Jesus), Austin Amelio (Dwight) and Xander Berkeley (Gregory).
Anyone who has seen the season 6 finale will be likely on the edge of their seats with one unresolved question: Who did Negan kill in the finale?
The last shot of the season saw Negan beating a hooded survivor in the Alexandria Safe-Zone to death. Gripping his trademark barbed-wire baseball bat, he'll take out one of our favourites, guaranteed! The exact identity of the victim will likely determine just how much we hate this new antagonist's guts.
The Walking Dead will return to AMC for its seventh season in October, prepare for the anger!