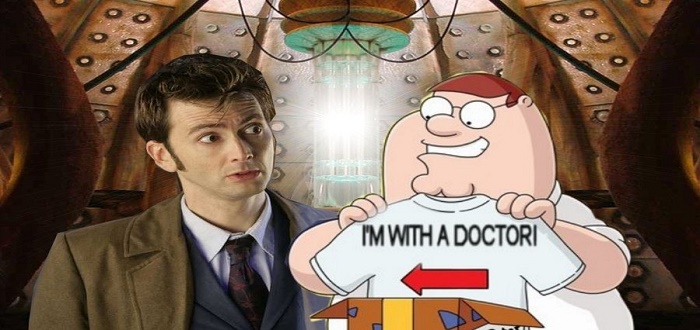 Family Guy Goes Wibbly Wobbly Timey Wimey
David Tennant, best known for playing the Tenth Doctor on Doctor Who, is briefly returning to the role this fall. During the Wrestlemania of all Comic Cons, San Diego Comic Con, the Family Guy panel revealed that David Tennant will be animated.
In a brief segment of the new season Tennant will once more be the tenth incarnation of The Doctor. Family Guy will be entering it's 15th season when it returns this fall on FOX in the USA on September 25th. The Tennant News Blog states that the episode will be entitled 'Doctor Who Farted' and that the scene was shown during San Diego Comic Con.
Special Guests Galore!
The panel also revealed a few other guest stars for the upcoming Family Guy season. Kyle Chandler from Bloodline and New England Patriots tight end Rob Gronkowski will also be joining the gang from Quahog.
The full FOX highlight reel can be seen below where you can see the scene with David Tennant's Doctor. Are you looking forward to this animated return of the Tenth Doctor? What about the 15th season of Family Guy altogether? Leave your thoughts and comments below.