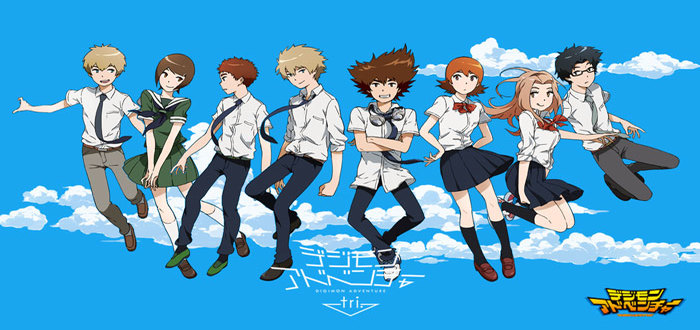 Digimon Adventure tri Announce Cast For English Dub
Digimon fans brace yourselves! A cast announcement has been made for the English dub of the Digimon Adventure tri films.
Eleven Arts the film distribution company announced another round of cast members for the English dub of the first Digimon Adventure tri – Reunion. This announcement also comes with the news that some of the original cast will be returning.
The cast announced are: Philece Sampler as Mimi, Anna Garduno as Palmon, Robbie Daymond as Joe, R. Martin Klein as Gomamon, Mari Devon as Togemon ,Doug Erholtz as Nishijima
Returning Cast
A previous announcement included: Cristina Vee as Meiko Mochizuki, Kate Higgins as Meicoomon, Mona Marshall as Izzy, Jeff Nimoy as Tentomon, Kabuterimon
The English dub of Digimon Adventure tri – Chapter 1: Reunion is set for a September release in the US.