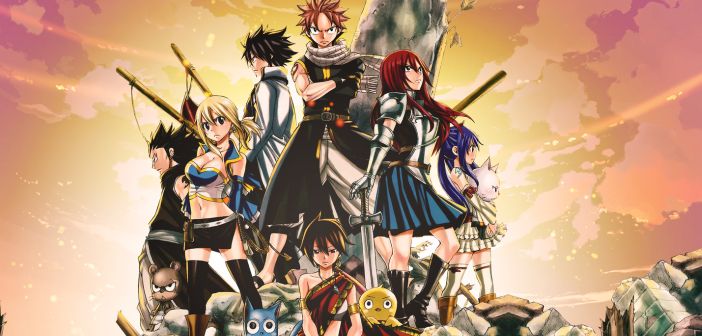 Exciting Fairy Tale Manga News To Be Revealed Later This Month
Fairy Tail manga will be celebrating its tenth anniversary this year. As part of the celebrations, Kodansha's Weekly Shõnen Magazine have revealed fans of the manga can expect some "important news" soon. This news will be unveiled in the Weekly Shõnen Magazine's 35th issue, which is to be released on July 27.
This release will coincide with the manga's ten year anniversary. Fairy Tail first launched in 2006's 35th issue also.
News To Expect?
The writers have given no indication as to what this news will be either. Fans are going to have to wait and see. Some speculate a new anime may be in the works. However this seems unlikely since there are already two anime series in existence. The current anime run remains fairly loyal to the manga so a newer series seems unlikely.
Fairy Tail follows the story of Lucy Heartfillia who wants to join the Fairy Tail guild. She is invited to join by Natsu. Along with some others, they tackle the guild's missions one by one. Their main aim is to stop the problems created by the dark wizard, Zeref.
Whatever the case, fans only have less than a week to find out what is in store!
Doing a little of this, a little of that. If you see me holding a camera, run!