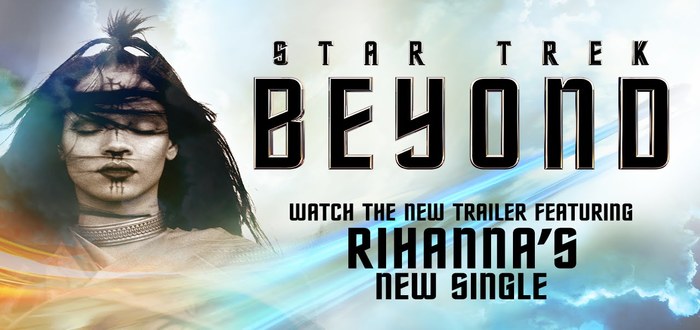 Star Trek Beyond's Final Trailer Features Rihanna
The final trailer for the upcoming Star Trek Beyond has dropped a little under a month before its release date here in Ireland. This trailer also contains a brand new song by Rihanna called 'Sledgehammer' that was written for the film and will appear on its soundtrack.
This trailer starts with Kirk (Chris Pine) and Bones (Karl Urban) discussing Kirks father (Chris Hemsworth) and how he went down with his ship and his belief in Starfleet. Cut to Kirk eluding to his own demise over scenes of destruction and defeat for Starfleet personnel. This then leads to a supercut of a variety of scenes from the movie (some old, some new) with the new Rihanna track playing.
It's fair to say that the promotion for this movie has been a little erratic. This more solemn trailer is a stark contrast to the first more high-octane trailer for Beyond. So, basically, I don't know what to expect from this movie, which drops July 22. How do you think it will pan out, and more importantly are you excited?